As I walked up the steep hill to the Universitat Internacional de Catalunya (UIC) heading to the Induction Meeting, shimmering in the soft morning light, I was buzzing with nervous anticipation and excitement. Slightly jumpy from the triple expresso I had started the day with, I reflected on the last time I visited Barcelona as a holidaymaker. Now, a few months later, I had returned as a young professional, ready to embark on an exciting opportunity.
Meddeas organises Induction Meetings in Madrid and Barcelona to welcome Language Assistants to Spain. The schedule for the day is pretty jam-packed (8 a.m. start, 6 p.m. finish), but there is a lot to get through! From practical matters regarding documentation, legal requirements, absences, and how to access medical care to the expectations of the TEFL course provider and partner schools. Meddeas makes sure to cover every base during these sessions. It was great to finally meet the people who I have been emailing the past few months, with these informative talks delivered by members of the Meddeas Admissions and Communication Team. You can see that they are genuinely passionate about what they do and take great pride in it –they want us to bring that same positive attitude to our placements.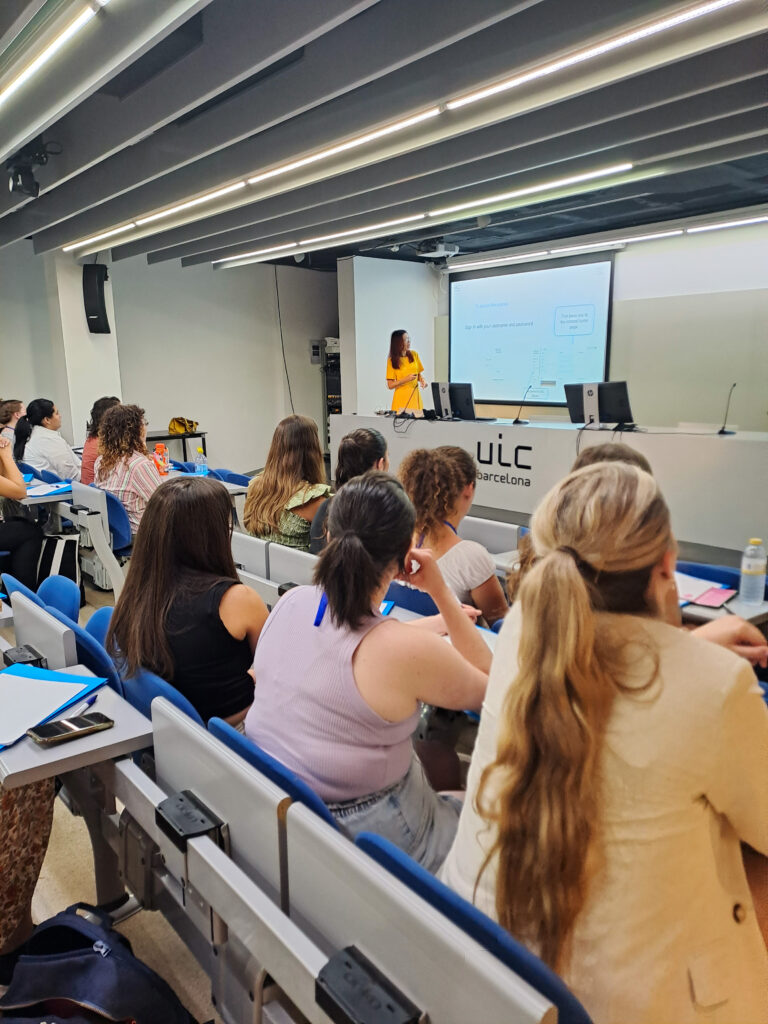 It was also great to meet other Language Assistants who will be participating in this year's programme. Everyone was very excited to be there, despite the early start and jetlag! Many participants are from the US, but I also met some Australians, Canadians, Irish, and a few fellow Brits. We learnt more about each other during the workshops delivered by professional teachers, who had organised a variety of fun, ice-breaking activities. These activities enabled us to learn more about each other and also provided us with valuable inspiration for classroom activities. I will definitely be using them in my placement, along with all the resources these teachers recommended!
By the end of the day, my nerves had vanished, and I had agreed to meet some of the assistants I had bonded with later on that evening –we had a great time exploring Barcelona's vibrant bars after a long day! I feel more prepared for my placement, not only in terms of what is expected of me as a Meddeas Language Assistant but also for working life in Spain, with its different customs, cultural practices, and expectations.
Perhaps the most important bit of advice that I was given yesterday at the Induction was that in Spain, social performance at work is as important as technical, professional performance. I want to really integrate myself into my school's everyday, becoming an active member of their community. We're not here just to do a job –we're here to experience a way of life different to our own, participating in an enriching cultural exchange at both personal and professional levels.
Monday morning can't come fast enough!
---
"Feeling more confident and prepared now –meeting other people going through the same thing makes it all less overwhelming!"

— Julia S., Meddeas Language Assistantt 2023-2024
---