If you have just arrived in Spain, you should follow these tips to make Spain your home:
1 – Look around Your New Town!
On my first day in the city, my host family walked me around my new town and even got me a library card. This is a great way to find out where the doctors, restaurants, and shops are in your new town. If your family does not have the free time to do this, Google Maps is still a great substitute. Once you know where the cinemas, restaurants, and parks are you will feel like you are at home in no time.

The only thing that does not feel like home is the beautiful weather. Right now, it is 23 degrees in Barcelona… and it is November. I am walking around in dresses while the rest of the town is getting ready for winter. Be sure to buy some sun cream because it really is as they say, "la vida loca"!
2 – Dig into the Spanish Cuisine!
From paella to jamón or churros. Everything tastes amazing here… even the salads. Coming from Scotland, I am finding everything very cheap, and everything that the host family has given me has tasted amazing.
It is a good idea to walk around and find out where your local restaurants are, and find out what they serve. But remember, Spanish eating times may be different from your home.
Most restaurants will not open for dinner until 8.30pm or 9pm. I usually begin to prepare dinner in Scotland at 5pm. Obviously, it is a big change, but knowing about this before you come is mandatory to prepare you for your new home. Also, do not forget to pack some things you might crave such as good breakfast tea or Dairy Milk Chocolate because it is hard to buy them in Spain!
---
3 – Get to Know Your New Family!
If your Spanish host family is anything like mine, you are in for a great journey. Although they do not speak English and we have been communicating mostly in mimes, we have a great time. They have been so accommodating and really welcomed me into their family.
Typically, Spaniards have large families and are very warm people, and I have found no difference! It is a good idea to find out what they enjoy doing in their spare time and join in.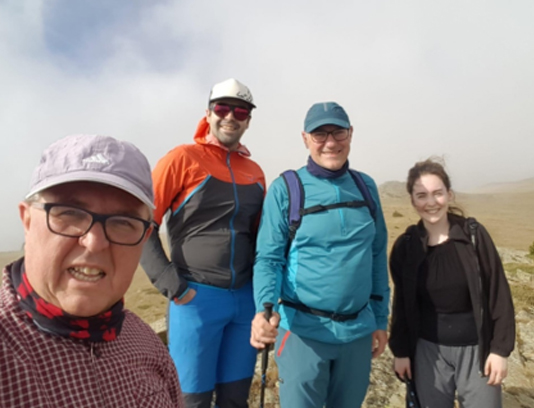 My host family enjoys cooking and walking and I have really enjoyed spending time learning about their culture. It is also a good idea to show them your culture – offer to cook for them or show them your favourite English music and films! Having a good relationship with your host family is crucial to make you feel right at home in Spain.
---
4 – Enjoy Your New Role as a Language Assistant!
On my first day at school, I was introduced to around 30 teachers and 300 children with still more to meet! Be prepared to feel like a celebrity for the first few days. Everyone wants to know all about you and your home country. After a few days, you will know your way around and you can start to settle in your new role and routine.
It is a good idea to keep your timetable with you to make sure you always know where you are meant to be. Also, know that it is ok to ask your tutor for anything: they are there to support you.
The placement is very enjoyable, and you may even be allowed to join in on some school trips. For example, I even got to visit the Parliament of Catalunya with one of my Secondary classes last Monday. However, just a warning, the constant hugs and kisses from the infant children may not stop. You are going to feel very loved.
---
5 – Learn the Local Language!
Duolingo is a great place to start, and then you can look in your local library for books and CDs. It is also a good idea to find a conversation exchange. There are many people in Spain who want to improve their English and you can swap language skills! I've also found it very useful watching Spanish TV with my host family with the subtitles on.
Additionally, even going to the cinema or sitting in a café, you will be improving your listening skills and immersing yourself in the language. Well, "poco a poco" or "poc a poc" as they say in Catalan!
---
6 – Make Some Friends!
Meddeas has a great Facebook page that lets you connect with all of the other Language Assistants taking part in the programme around Spain. It is a good idea to find out who is nearby you and arrange plans for the weekends. Obviously! It is nice to be in contact with people who are having the same experiences as you.
Also, don't be scared to chat with the staff at the school. There are several young teachers at my school who speak English and we have arranged to do things at the weekends. It is great to have someone who knows the area and takes you around, so that you can make Spain feel more like your home!
---
7 – Travel around!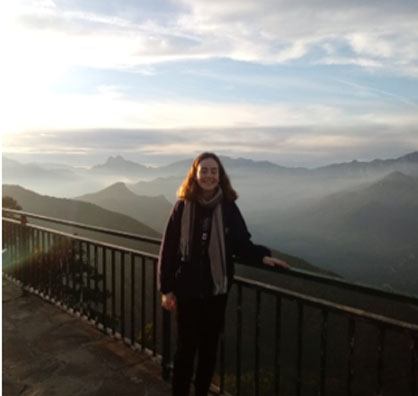 On your time off, it is a great idea to see what is around you. Buses to different cities are very cheap and maybe your family wants to take you places too! This weekend, my family took me to their mountain house, about an hour and a half from Barcelona. We climbed a mountain (over 3000m!) together, played games and ate a lot of Spanish cuisine.
It was such a lovely weekend to immerse myself in their culture and my Spanish and Catalan have already improved so much.
During my time in Spain, I also plan to visit Morroco, Granada, the Costa Blanca and Costa del sol, and Valencia. The flights are also very cheap and seeing what is around your city will definitely make you more excited about Spain being your new home.
By Caitlin F., Language Assistant 2019/2020