Living in Barcelona as a language assistant with Meddeas has been one of the most enriching experiences of my life. Having grown to know and love this incredible city over the last nine months, I have curated a list of some of my favourite things to do and see in this vibrant region of Catalunya. From stunning, sunny beaches to pop-up vintage markets, Barcelona is truly a diverse city that never fails to offer new and exciting experiences; even ones that can be enjoyed on a budget!
Markets
From second-hand books to vintage jewellery, you can always count on Barcelona for its fantastic selection of pop-up markets! On the first weekend of every month, the Poblenou region of the city hosts one of my favourites −the 'Palo Market Fest'. This event supports a variety of local businesses, with stalls packed full of artwork, handmade jewellery, delicious street food, and live music. At only €5 a ticket, the Palo Market is something you can't miss if you come to Barcelona!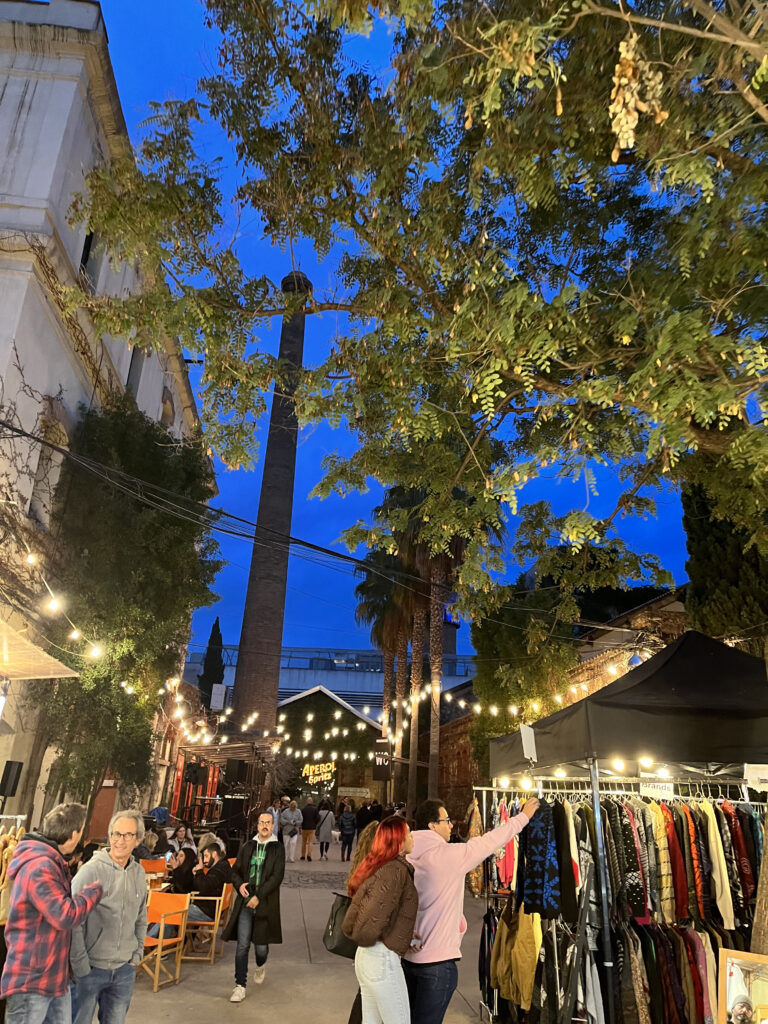 Museums and art galleries
If you're a history-head like me, visiting some of Barcelona's museums is a must! Most offer reduced tickets for students, or free entry on certain weekdays. Boasting a fun selection of modern art, from the likes of Banksy and Andy Warhol, the Moco Museum is a great day out. The National Museum of Catalunya is another of my favourites, offering free visiting hours every Sunday from 3 pm onwards, and stunning views of the city from the top of Montjuïc.
Language Assistants in Barcelona: Picnic spots
With the sheer variety of beautiful parks, beaches, and lookout spots in this city, some of the best days I've had in Barcelona haven't cost me a single cent -simply sitting with friends, enjoying a lovely view, and sharing a picnic. Being a Language Assistant in Barcelona has allowed me to create some of the greatest friendships! Take a walk to Park Ciutadella and lounge on the grass amongst the palm trees, or if you prefer panoramic city views then 'Bunkers' would be a perfect choice. For classic lazy beach days, Montgat and Bogatell beaches are my favourite sandy sanctuaries.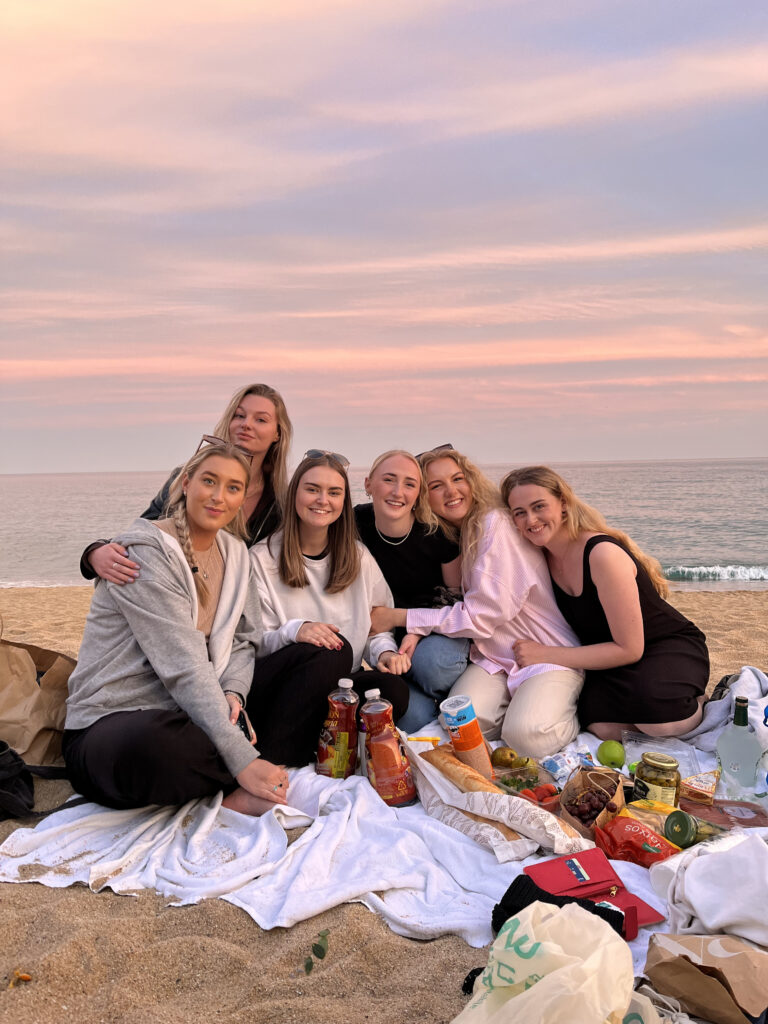 Historical buildings and monuments
Steeped in a rich Gothic history, Barcelona is famous for its breathtaking architecture. Since arriving here in October last year, I have spent countless hours wandering and admiring the city's streets. Should you choose to pursue a life here as a language assistant, you will want to make sure that these buildings and monuments are at the top of your exploration bucket list!
The Sagrada Familia – Gaudi's iconic Gothic cathedral is a must-see when you first arrive in Barcelona. Offering a free service every Sunday morning at 9 am, you can enter the cathedral to see the infamous stained-glass windows, or simply enjoy its sandy turrets and mosaic designs from the outside any day of the week!
Arc de Triomf – Situated in a lively and beautiful region of the city, this eye-catching historical monument remains one of my favourite places to visit in Barcelona. The Arc de Triomf marks the beginning of the central walkway that leads to Park Ciutadella, a lively promenade lined with palm trees and street performers!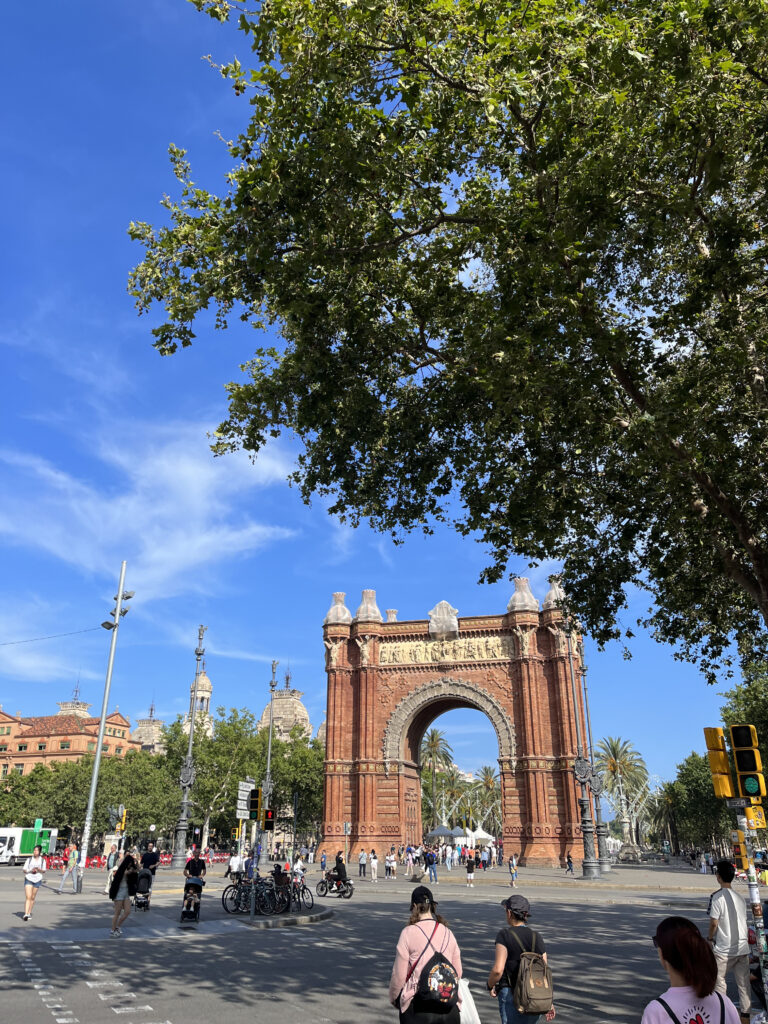 Barcelona Cathedral – If you're exploring the stunning Gothic quarter of the city, definitely check out Barcelona Cathedral. Entry is free from 8:30 am-12 pm every weekday. Or you can simply enjoy a lovely view from one of the many bars and restaurants that surround the cathedral square.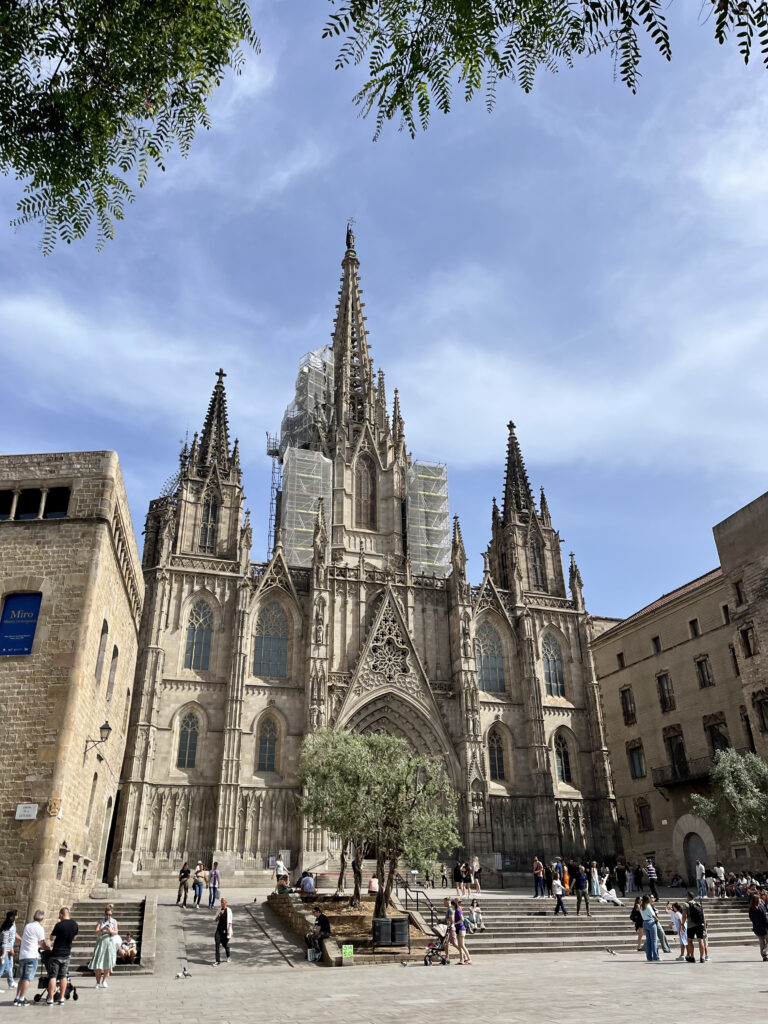 Parc Güell – Can you really come to Barcelona and not visit Parc Güell? Whilst tickets are around €10, it is definitely worth the price to spend the day exploring Gaudi's iconic masterpiece.
Day trips
If you're living in the city and commuting to your school, you will be zipping around on the metro most days. I recommend getting the T-Joven travel card that allows you unlimited access to every Metro and train line at €40 for 3 months. This railcard comes in handy if you're wanting to explore outside of Barcelona. You can take the train to so many small towns on the outskirts of the city, such as the cobbled streets of Sitges, the hometown of Salvador Dali in Figueres, and even Portbou, a town right on the border between the south of France and Catalunya!
I hope this blog is helpful for anyone hoping to move to Barcelona as a language assistant! Should you be placed in this vibrant city, my few recommendations will just get you started. There is so much more waiting for you to explore, experience, and enjoy!