If like me, you've caught the 'travel bug' and have always dreamed of seeing the world beyond your hometown, I hope this blog inspires you to be brave, leap, and just as I have done, fall in love with life in Spain as a language assistant. Having met so many wonderful people and made such beautiful memories in this vibrant city over the last five months, I can truly say that applying to become a language assistant with Meddeas has been one of the best decisions I have ever made.
Taking the leap to a new life in Spain as a language assistant
"How is this my real life?" This is a question I've asked myself daily since moving to Barcelona in October 2022. Whether I'm sitting on the beach until sunset playing cards with friends, taking in the breathtaking views of the city from the Montjuic cable-cars, or enjoying a lazy Sunday morning amble through the cobbled streets of the Gothic Quarter, that 'pinch me' feeling I experienced on my first day in Barcelona has simply never left.
My origins in the UK
I've lived in Bradford, a city in the north of England, for most of my life. Having been raised here, Bradford will always occupy a special place in my heart, but I could never shake the feeling that the world had more to offer.
In 2019, I started at Newcastle University where I began studying my favourite subject; English. Whilst this experience of moving away from home and meeting so many amazing people gave me such a buzz, it only fanned the flame of my desire to travel further afield. It was during my final year of university in 2021 that I discovered Meddeas – a company which offered me the opportunity to fulfill my dream and live in a new European city whilst also sharing my love of English through teaching. I couldn't believe that the world which had been closed off for so long during the pandemic, was finally opening up for me. This was my chance to experience life in Spain!
Jetting off to a new life in Spain as a Language Assistant
In April 2022, I received my official acceptance letter – I had done it! I was finally going to fulfil my travelling dreams! I was told that I would be teaching in Montgat, a beautiful seaside town just outside of Barcelona. You can imagine my delight when a quick google search flashed up hundreds of photos of glistening, sandy beaches and bright blue skies (things I didn't often see in Bradford).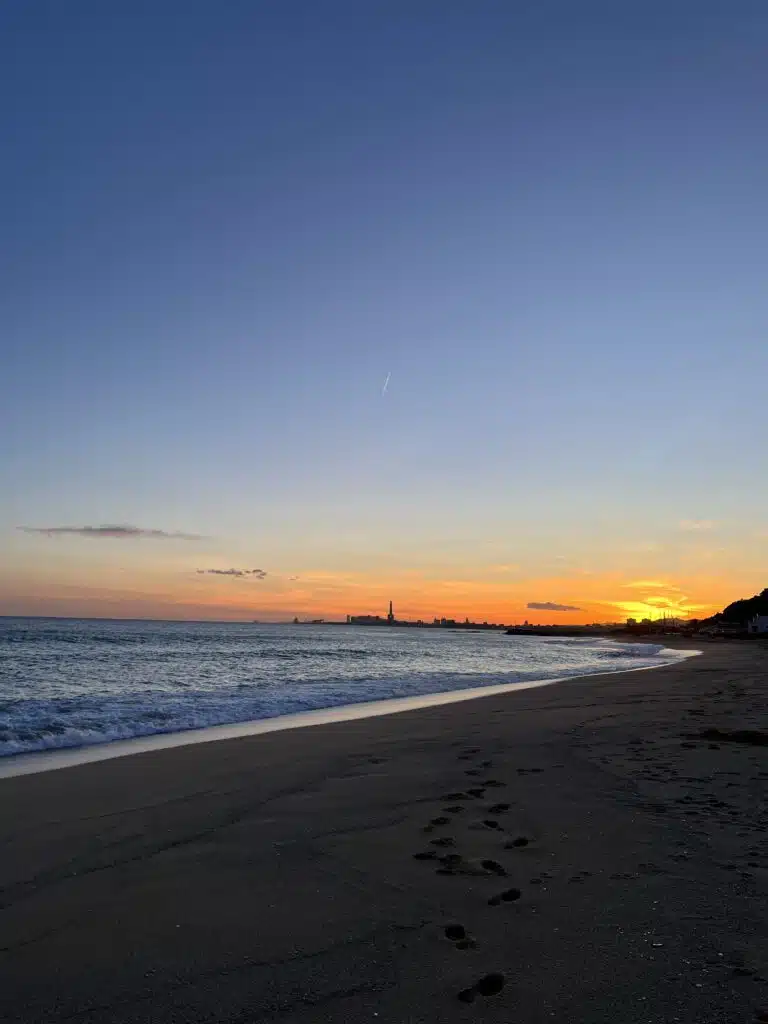 It was all systems go from there; visa applications, medical certificates and background checks were practically coming out of my ears! A one-way ticket to Barcelona was booked soon after. It was only on the plane several weeks later that reality finally set in. I will never forget the feelings of pure joy, disbelief and excitement as I looked out of the window at the expanse of Barcelona's bright city lights as they stretched out before me.
My first few days in Barcelona
La Rambla-ing the streets
I spent my first few days in Barcelona exploring the city with two other language assistants, both of whom are now some of my dearest friends. We strolled past Gauid's House, wandered through the Arc de Triomf, enjoying the beautiful live music which spills out from every street corner, and zipped on the metro to see the infamous Sagrada Familia. We were completely mesmerised by the gothic architecture which lined the streets of La Rambla, with its brightly-coloured buildings and balconies bursting with flowers. One thing I quickly realised (and loved) about Barcelona was that no matter where you walked in the city, you could always find something new and beautiful to see.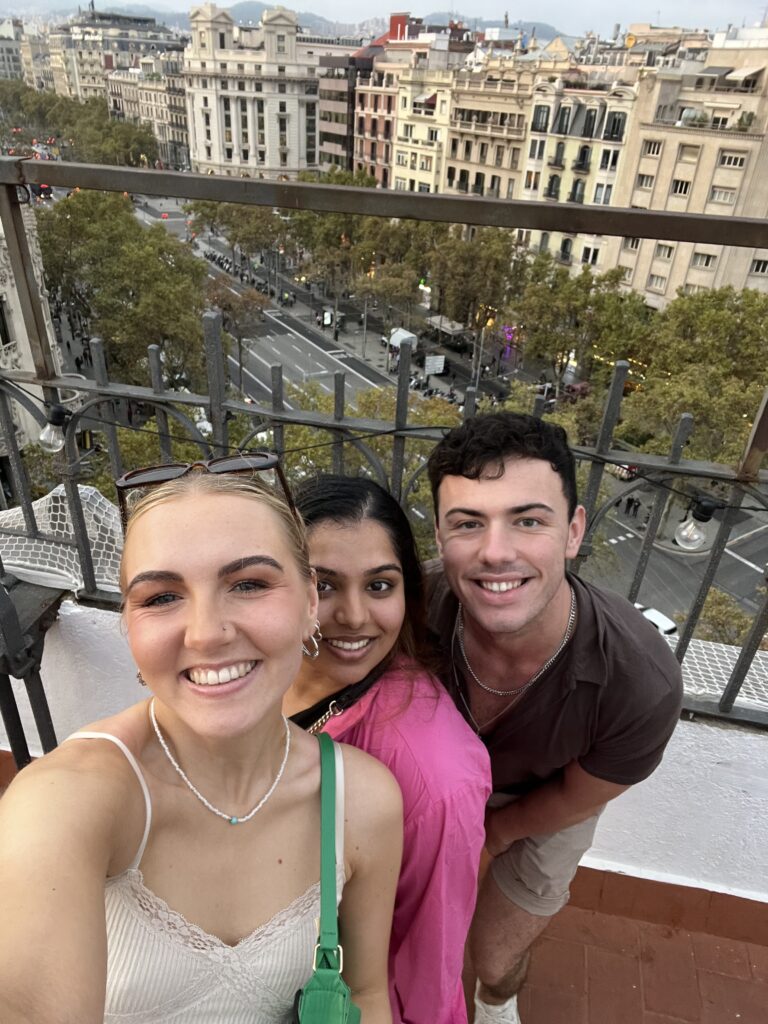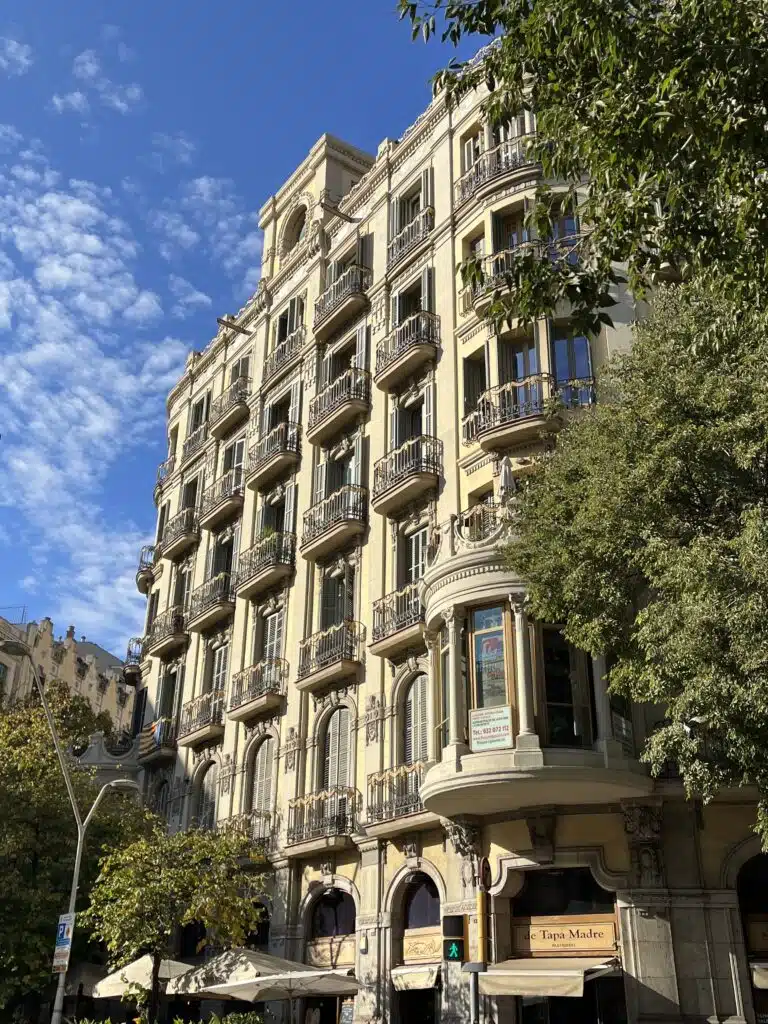 Starting at the school as a Language Assistant
Shortly after arriving, I started my first-day teaching at the school in Montgat. I was so excited to finally meet the fifth-grade students who I would be working with! You can imagine my awe when this is the view I saw from the train window as I set off on my first day: I can certainly think of worse things to see on my daily commute than watching the sunrise over the Mediterranean sea! This was and continues to be, one of the many 'pinch-me' moments that I have experienced in Barcelona.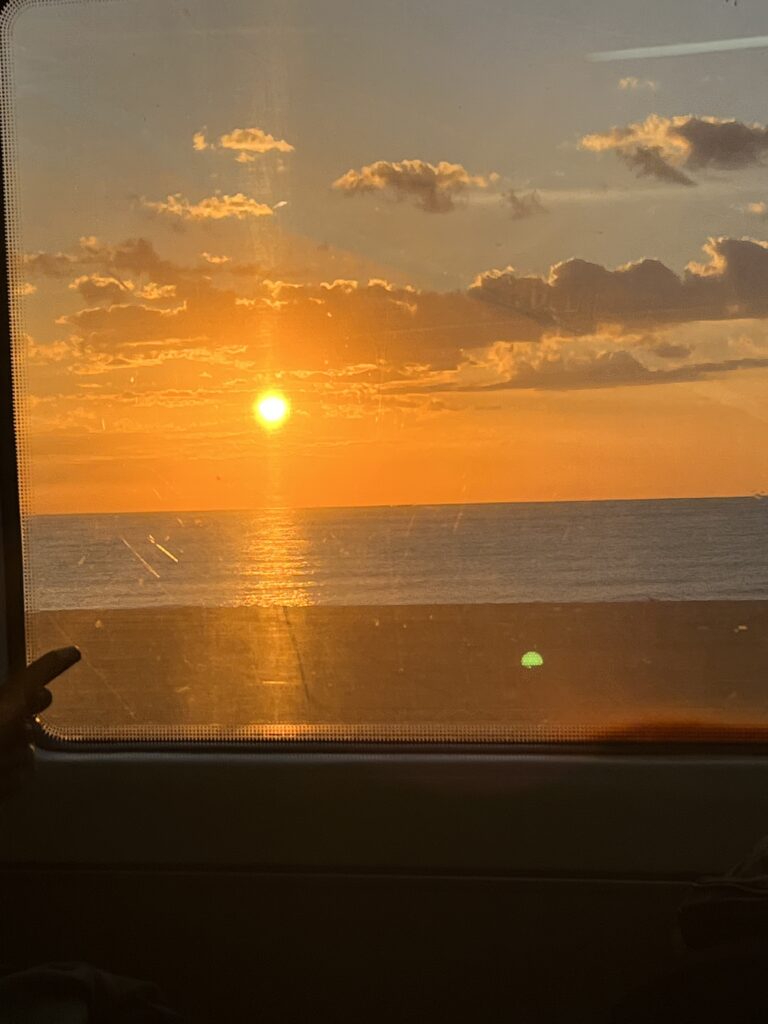 Teaching English abroad was always something I'd dreamed of doing. As a Meddeas language assistant, you are able to create such strong bonds with the children. Whether it's playing games, reading books or singing songs, there is no shortage of fun, laughter and learning in the language classrooms!
Meeting friends for life
Having been placed in a large international school, I've been incredibly lucky to work alongside five other language assistants. Meeting such wonderful people from a diverse range of backgrounds and cultures, as well as making new memories together as we explore the city, has truly been the highlight of my move to Spain. Even after five months, impersonating one another's Glaswegian, American or Brummie accents never fails to entertain us.
Discovering my favourite things to do in Barcelona
Fast-forward to today – February 2023. I have now been living and working in Barcelona for five months, experiencing the very life that I had dreamed of since my teenage years. I have quickly found so many amazing things to do and see here. Whilst the list is almost endless, here are just some of my favourites:
1. Enjoying a morning run along Badalona beach.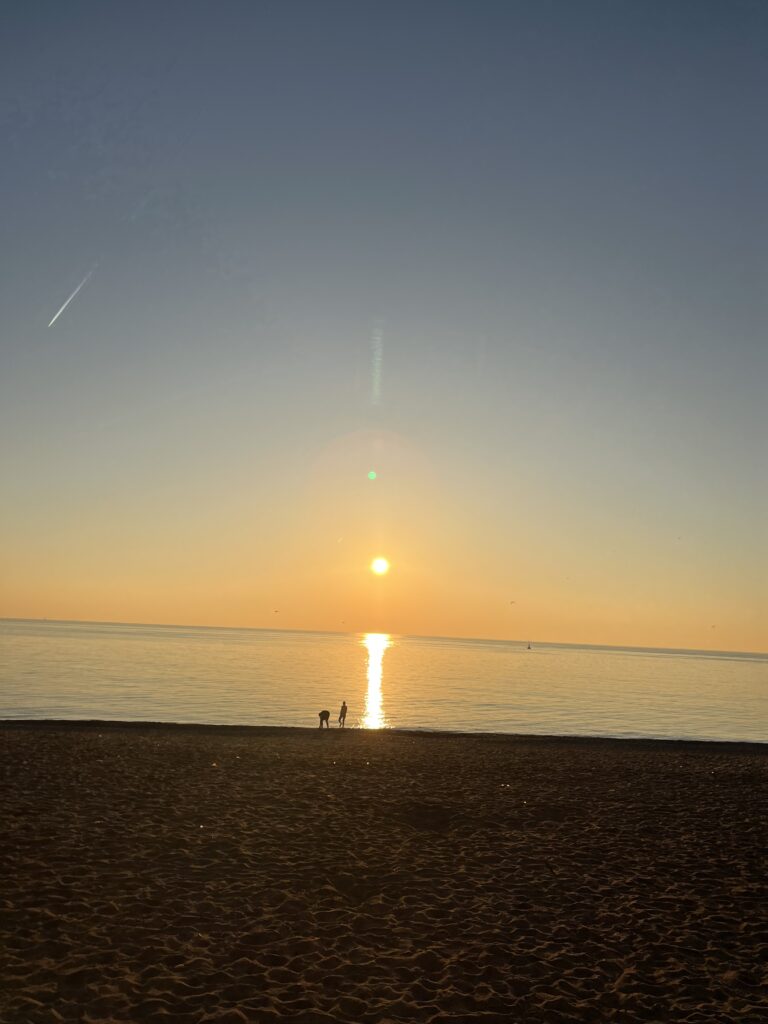 2. Grabbing a coffee and strolling through Parc Ciutadella.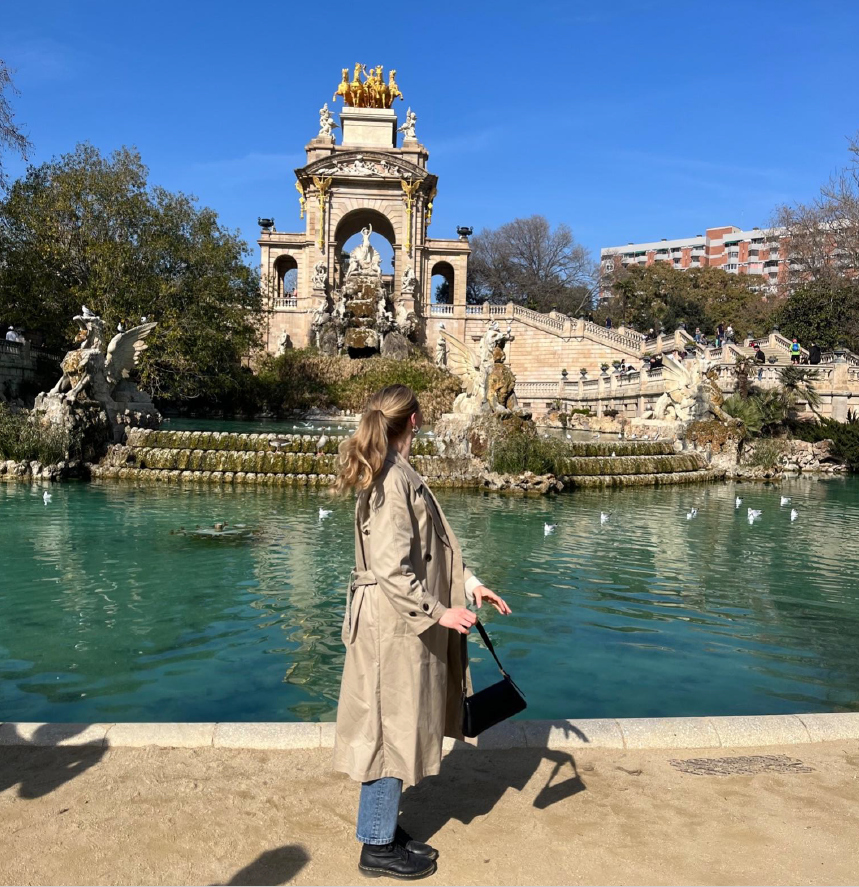 3. Taking in the view from the Montjuic Cable cars at sunset.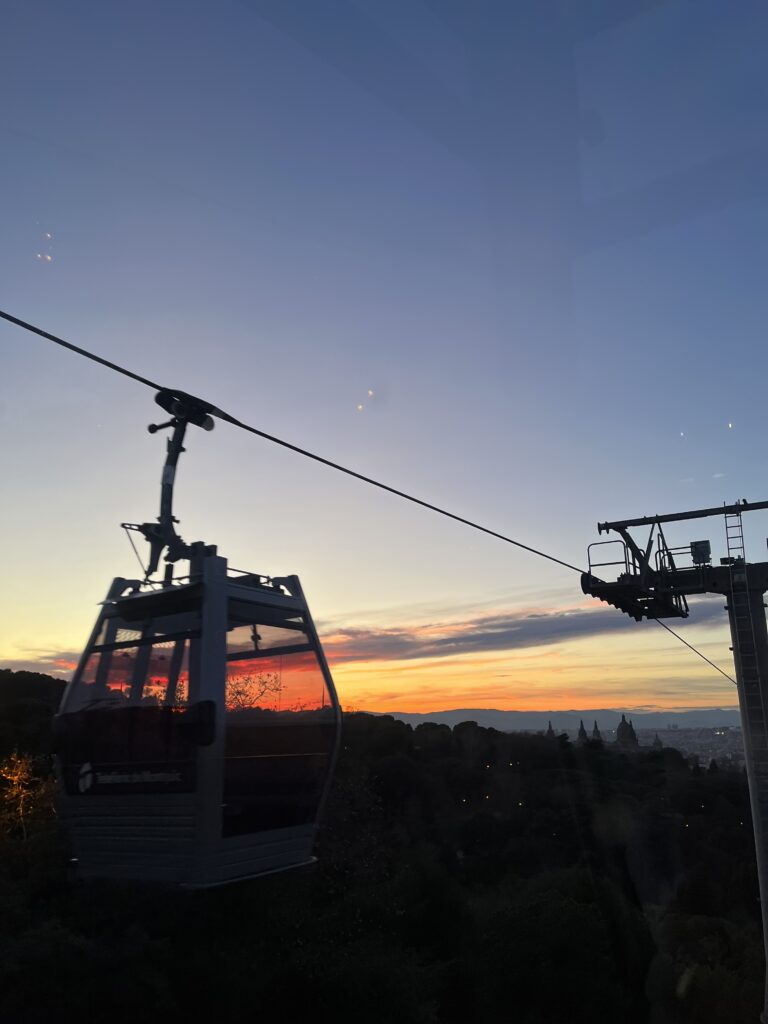 4. Eating delicious tapas at my favourite restaurant.
Final words of advice: Take the leap to a new life in Spain as a language assistant
If you are reading this thinking a life in Spain could be for you, my final words of advice to you would be this: do it. Be brave, lean into the fear of the unknown and trust that you will never regret an experience; you can only learn from it. As I enter my final four months in Barcelona, I can say with confidence that this city has certainly been easy to fall in love with and, inevitably, will prove to be somewhere I find too difficult to leave.