If you are reading this, you're probably thinking of teaching English abroad and adventuring around the globe during your time off. However, you are wondering if it's possible to teach abroad without TEFL certification. Short answer: yes. Continue reading to find out!
What better way to explore what all the world has to offer than by teaching English and making a difference simultaneously?! Teaching English in Spain is one of the most challenging but rewarding things you can do. The friends I have met and my host family have brought all kinds of adventure into my life. They have driven out any mundane activity that may have existed if I were not teaching abroad.
So… how can we get you away from your computer reading this article, and into an actual classroom where you can open doors of opportunities for students and inspire young minds by teaching English?
The first step would be to look into any requirements the country you want to teach in may have. To teach English as a foreign language, some countries require prior teaching experience, an education background, and a TEFL certification. However, there are programs that will give you teaching experience and a TEFL certification at the same time. So, hopefully, you will be able to teach abroad without a TEFL certification.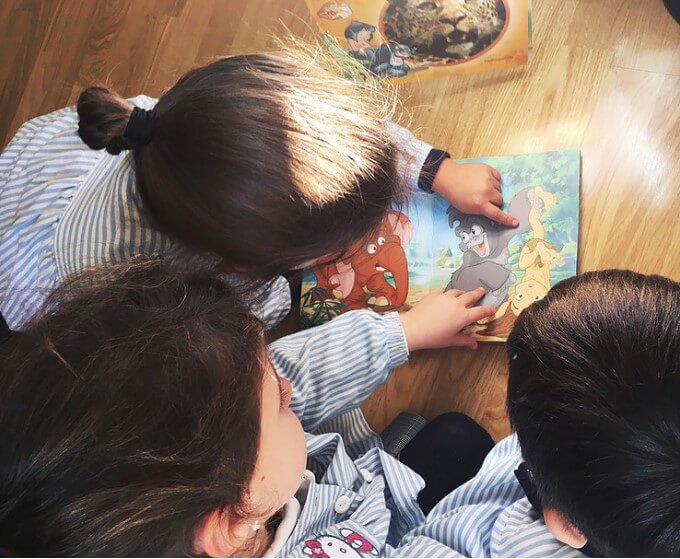 What Exactly is a TEFL?
Let's go over the basics of what a TEFL certification is. The acronym, TEFL, stands for Teaching English as a Foreign Language. While it's not required to possess a TEFL certification, many employers find it valuable and it shows that you are professionally trained to teach the English language.
An official TEFL course would provide over 100 hours of classwork and practical classroom training as well. The course can be taken in person, providing a more intimate atmosphere, or through an online class with an accredited institution. The in-person classroom option is for those who have the time to take the class and wish to do so in their home country before officially taking off. However, if you're like me and want flexibility, time to start teaching abroad and getting experience right away, an online class would work best!
Do I Really Need It?
If a TEFL certificate isn't a requirement, why would you want to get it? If you are planning to teach long-term, this certificate is well worth the investment, as you will be earning the cost of the course within the first few weeks of teaching anyway. The certificate will make you much more marketable to reputable employers. Because the course shows that you have a background and knowledge of teaching English as a foreign language, you will automatically gain an advantage among other competitive applicants who may not have a certification or a teaching background.
For Those Who Choose to Pursue the TEFL Certification
Meddeas is the perfect program for those who want to complete the course and get teaching experience simultaneously. The cost of the TEFL course is roughly several hundred to a few thousand
and is completely covered by Meddeas. This includes the online portion of the class, a professor to train students about classroom management and resources, a training orientation portion in the fall, and direct teaching experience with mentors from the school you are teaching at. Instead of waiting several months to take and finish course, you can get right ahead by teaching with Meddeas and learning through your online course. Meddeas provides a practical way to apply what we learn in our International University of Catalunya, Barcelona online TEFL course.
So, the TEFL training and the international experience with Meddeas will prepare you for the classroom. The online class meets once a month through a portal, with an assignment due a few weeks after every class meeting. The final assignment is due in May. It is a writing thesis about the summary of your work during the year. If it were not for this course, I definitely would not know where or how I would even start to plan my lessons. My professor has given me plenty of resources, helpful teaching websites, and an introduction to the Cambridge Language Exams, as well as the Common European Framework of Reference for Languages, two very important topics when teaching English in Europe.
Teaching Abroad Without a TEFL Certification Will Be Worth It
My experience with the TEFL course and direct teaching practice with mentors have been valuable and meaningful. This adventure has taught me how to time manage, plan lessons, execute my plans, and evaluate my students' learning to further progress. Moreover, by teaching English, a universal language, I know that I am providing opportunities for children to go to school or university abroad/ in an English-speaking country, and endless chances for internships and work experiences in other countries. Knowing the English language opens doors for children that they would not have had otherwise.
This experience has been incredible and one that I will never forget. You will meet like-minded friends who also have a thirst for adventure and meeting new individuals. I have made life-long friendships that have definitely changed my outlook on life.
If you are still thinking of pursuing teaching the English language abroad, I highly recommend it!!
---
If you enjoyed this post, don't miss out the following article:
Thinking About What to Do After College? Lessons Learnt Teaching in a Foreign Country
Life After Meddeas: Now I Have a TEFL Certification and a Fantastic Experience