I began learning Spanish a year before I arrived in Spain. But, for me, the language journey only truly began as soon as I heard the locals speaking Spanish on the airplane, on my way to Barcelona. Being fully immersed in this new world was the first little step. What followed after were more little steps. Here are the best ways to learn Spanish.
Train Your Courage Muscles
There are a plethora of ways to learn Spanish. While this is a rare opportunity to learn a different way of communicating, it's still a daunting task. However, being willing to make mistakes and train your courage muscles will push you through the most awkward of times. Trust me, there will be many!
But, like everything in life, learning a language is just another process. If it makes you feel better, know that your brain is working hard to help you. Keep in mind: neurons that fire together, wire together!
Learning a new language is a complex journey. There is no one-size-fits-all approach since we all have different learning styles. But despite this, there are a few principles that are consistently true. Learning a language needs to be relatable and interesting to you. So, my first tip is: make it personal.
Engage in Spanish Content that Is Naturally Interesting to You
I listen to music every day. And because I sing, I am able to pick up melodies and lyrics quickly. I've used this strength to listen to Spanish speaking artists. I also listen to slower songs so that I can hear the lyrics more clearly. Music is such a powerful way to learn anything because the melody stays in your head. You may not even know that you know a song until you find yourself singing later on.
I've found that it helps with understanding how to say certain phrases in Spanish. I now understand them and didn't before. What helps is listening to music every day, which then builds on repetition, which is also powerful for creating long-term memory.
Besides, you'll end up having so much fun, and that helps you learn so much faster. One of the artists that has helped me with grammar structures in Spanish is Natalia Lafourcade. Be sure to give this Mexican singer a listen if you want to change up the usual reggaeton.
Stay Engaged
You are gifted with an amazing opportunity to be surrounded by authentic language. This is every language learner's dream! Train your ears to pick up phrases and write down what you hear the most often.
The classroom might be your biggest teacher yet! Your students will most likely say: 'Cómo se dice' and 'bueno' over and over. Pay attention and ask Spanish speakers the cultural lingo when you have the chance.
Besides that, eavesdrop on conversations while you're out and about indulging in café con leche at your best coffee spot. You'll be surprised at what you are able to pick up if you listen to how Spanish people speak. This helps to train your ears to understand what people are saying. It also helps because it builds on repetition, which reinforces what you already know.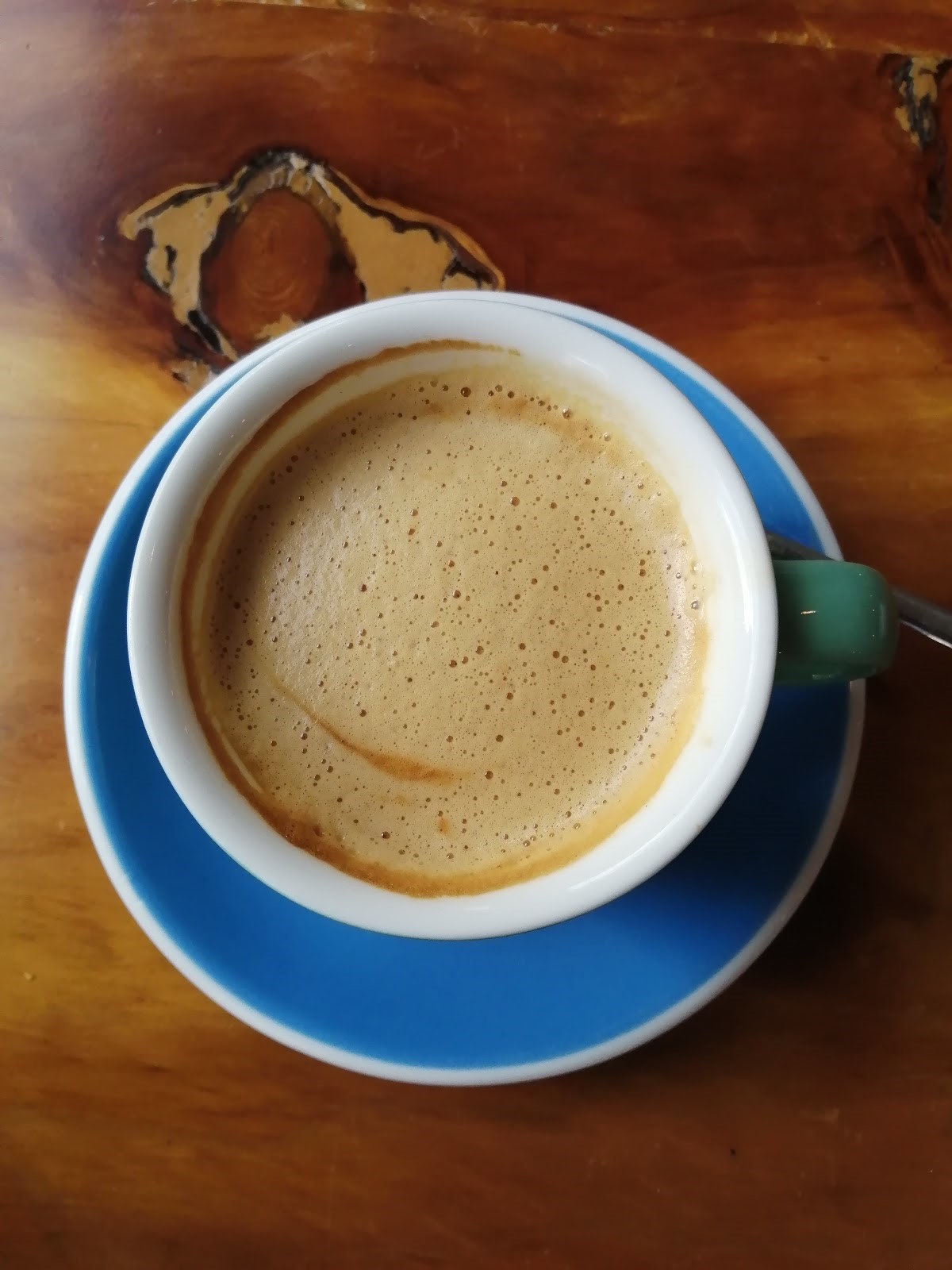 Keep a Notebook
When I'm learning new vocabulary, I tend to write it in a sentence to give the word meaning. It reinforces what I know, and also helps me to get into a flow of producing sentences. What tends to happen is that I end up learning new ways of saying things and I look up words that I don't know on the internet. This is an effective way for me because I like to write in a journal, so writing down sentences feels more natural to me.
Once again, I'm using repetition of what I know while learning something new. What is equally helpful to me is writing down advertisements and things that I read wherever I go. That way, I learn how to say things in an authentic manner.
Practice What You Know
You are given a rare opportunity to practice the language with a Spanish speaker. On every corner (literally), you'll get a chance to practice what you know, from the barrister to the bus driver.
My first mini conversations in Spanish began in a cafe. The barrister was kind enough to help me refine my coffee order and ask about my weekend. This helped me to be able to formulate some sentences that I use quite often now.
What was an absolute game-changer for me was interacting with people who were patient enough to listen to me stumble through my words. This has given me a world of confidence and boosted my language self-esteem.
What I would suggest is living with people who can't speak any English to improve your Spanish. You will be forced to communicate even if you've said things incorrectly. Extra tip: try to start with one-on-one conversations. I find that group conversations go way over my head.
Ask for Help
Making some local friends that you can sit with over a cup of coffee to help you learn Spanish has been integral to my journey. But what I found to be more effective in improving was finding a tutor.
I decided to do one on one lessons for individual attention and accountability. A teacher can help to support your learning journey. In fact, you learn so much about the quirks of the language and Spanish culture through a tutor! You can ask questions and clarify what you know or don't know. But most importantly, you are given a safe space to express yourself. Your teacher is able to mould you into a more authentic Spanish speaker. The best part is that you don't have to do it alone!
Our journeys to learn Spanish are so unique, similarly to our life's experiences. You will find your own, as I'm still finding mine. Stay open and curious about learning a new way of living and speaking. It will open up a new world to you, and you will find secrets of the culture hidden within the language.