I have now been teaching secondary school students in Spain for three months. I'm a Language Assistant, thus I am mainly focused on the student's conversational skills. By this stage, I've got to know my students quite well. I know which classes behave well, and which classes to be extra prepared for.
My experience teaching ESL secondary school students in Spain is very different to my experience as a secondary student in Ireland 5 years ago. However, teenagers are teenagers, and education is a universal experience wherever you go. Here I will tell you 5 things to know when teaching English to secondary school students in Spain.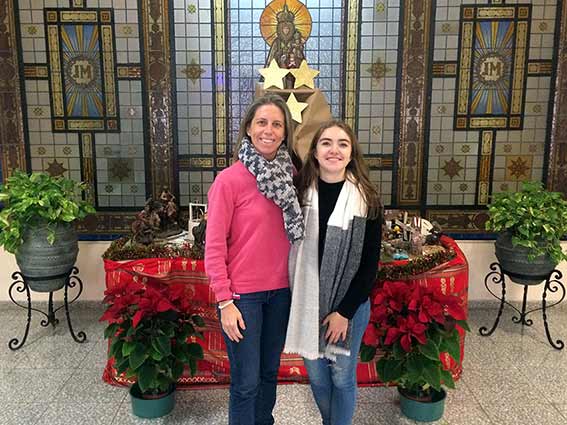 1. Embrace the Energy of Spanish Secondary Students
Firstly, as anyone who has met a Spanish person knows, they are extremely talkative and loud. From the very first training session with Meddeas, a Spanish ESL Secondary School Teacher told us, "Look, it's in our culture, you can't expect them to stop talking."
I received this advice during the Induction meeting that Meddeas and the International University of Catalonia organised in September in Barcelona. In that meeting, we attended workshops designed to teach specific age groups.
As a classroom leader, you need to channel this talkative energy into something more productive. Students can either talk and disrupt; or talk and contribute. It's your responsibility to steer them in the right direction.
Adapt to the Age Groups
The most effective way of doing this depends on the age group. Thus, looking for adapted ESL classroom activities for secondary students is a main factor to engage with them.
With the older years (16-18), I've started doing classroom debates on relevant topics or events. These are very popular and are an excellent way for students to practise using particular vocabulary.
For younger age groups, (12-15) I've been playing ESL games that require elaborate answers like Taboo or Would You Rather. Would You Rather sometimes escalates into debates which shows how the Spanish love to carry on talking!
2. Personalised ESL Lesson Planning for Secondary Students
Every class is different, there is no such thing as an average 12, 13, 14, 15, 16 or 17-year-old. In some classes, the boys are a lot more mature. In other classes, girls are a lot more mature. Because of this, you need to tailor a lesson for each individual class.
If your Spanish secondary students in a group are particularly excitable, then don't expect them to sit down and listen to you for an entire lesson. On the other hand, if your class is quite studious, then find extra resources to encourage them. The bar will be different for every class. For example, I have nine conversation groups for 2nd ESO (14yo), and the groups are totally different in terms of behaviour, level of English, and willingness to learn. One lesson plan for all nine groups rarely works, so personalised lesson plans are essential.
3. Be Adaptable when Plans Change
While lesson plans are key, it is also important to be versatile. Sometimes I've shown up to class and the main teacher has told me "Actually, can you do this with them today?"; or "Actually some of them have an exam, can you take this group instead?" In these situations, you need to improvise. Teaching is continuously a process of trial and error. If something works well, then I incorporate it into future lesson plans. If something doesn't go well, then I'm back at Square One and I decide to try something else.
4. Pop Culture to Get to Know Your ESL Secondary Students in Spain
While getting to know your class in terms of behaviour, English level, and learning attitudes, you should also get to know them in terms of their hobbies and motivations.
With my 14-16-year-old students, I've asked them to start watching episodes of their favourite TV shows in English (instead of Spanish). That way, we can have our own Netflix club and discuss different shows every week. It's a good opportunity as well to see what pronunciations or vocabulary they learn from the shows.
Most male students are obsessed with football and some already watch football commentary in English. Other obsessions include social media apps like Instagram and Snapchat. One student told me that his favourite way of practising English is by watching celebrities' snapchat stories.
Whatever they're interested in, they can use this to practise their English. If you take interest in your secondary students' hobbies this way, then they'll take interest in the subject.
5. Promote Fun through Learning
Yes, we are teaching, but classes don't always have to be serious. For most secondary school students in Spain, this is their weekly opportunity to spend time with a native English speaker. They don't want to spend this time regurgitating the same grammar rules that they do in the classroom. Indeed, this is your chance to make English come alive to them.
As you can see, I'm continuously learning from my students. Every teaching day is different and often challenging, but overall it is an immensely rewarding experience. Be prepared for lots of coffee and lots of mistranslation, but also a great year of learning and travel.