I am grateful for how strongly connected I feel to community in Pamplona, Spain. Teaching in Spain allowed me to make new friends (including other Meddeas language assistants!). I met them through different channels like my dance or Spanish classes. However, the key to how I feel connected to Pamplona is through the community at my placement school: El Redín.
My first day at El Redín School: The Key to a Smooth Welcome
On my first day at El Redín my tutor met me at the school's front doors. He took ample time to introduce me to other faculty and staff in the school, as well as the students we crossed paths with, as he gave me a tour of the building.
Because of my tutor's support from the very beginning, I have found it incredibly easy to continue waving and saying hello to students, staff, and other teachers in the school every day.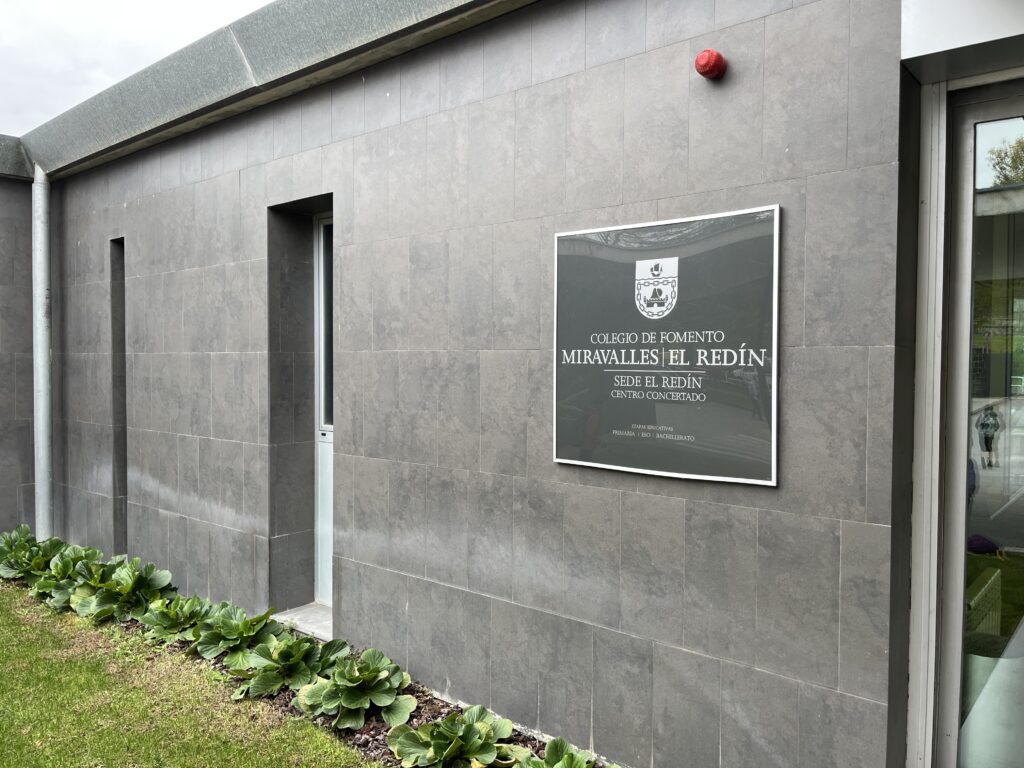 Spending Time With Other Staff Members During Breaks
Descanso, or the mid-morning break, takes place after the first three classes of the day. During this time, all of the teachers enjoy each other's company over coffee, dulces (sweets, including sobaos, which are delicious—especially when dipped in coffee), fruit, and, occasionally, other treats.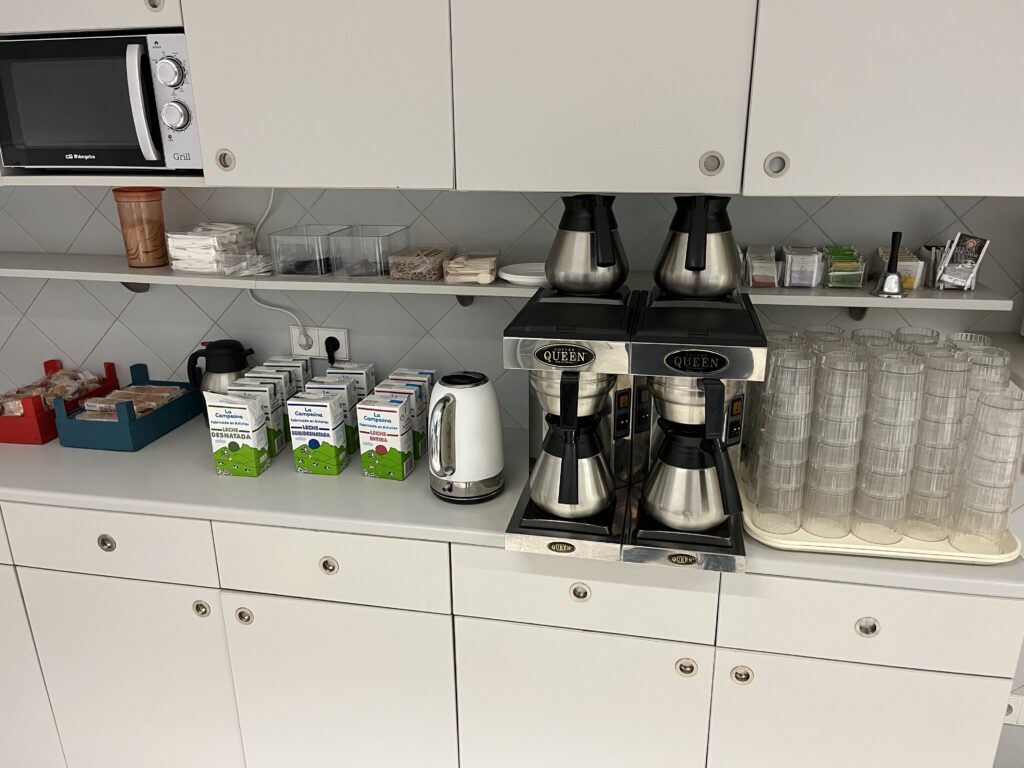 When a teacher has a birthday, tradition requests that they bring something for everyone to enjoy. These treats range from tortilla (Spanish omelette, which is worth a trip to Spain on its own) to jamón to chocolate garroticos.
Teaching in Spain: Lunchtime
Spending time with other teachers continues during lunch, which usually starts a few minutes after 1:00 in the afternoon. While getting food in the teacher's lounge, it is common practice to offer to help by holding the lid of a food container open, handing them a plate, or filling up another teacher's water glass. These small details go a long way and are strong evidence of a community where people support and care about each other.

Most of the conversations I share during descansos and lunch are in Spanish. The other teachers know that I am learning it, and have been so helpful and supportive of my learning journey. Through my experiences learning Spanish outside of my English classes -including my conversations with teachers at El Redín- I feel like I can better relate to the experiences of my students as they learn English.

The Strong Sense of Community in El Redín Extends to Its Students
While teaching in Spain I continue to get impressed by the willingness of students to support each other. Impossibly often, when I bring two students out of their class to work on English exercises together, the support and care they have for each other, without exception, makes me wonder if all classmates are best friends indeed.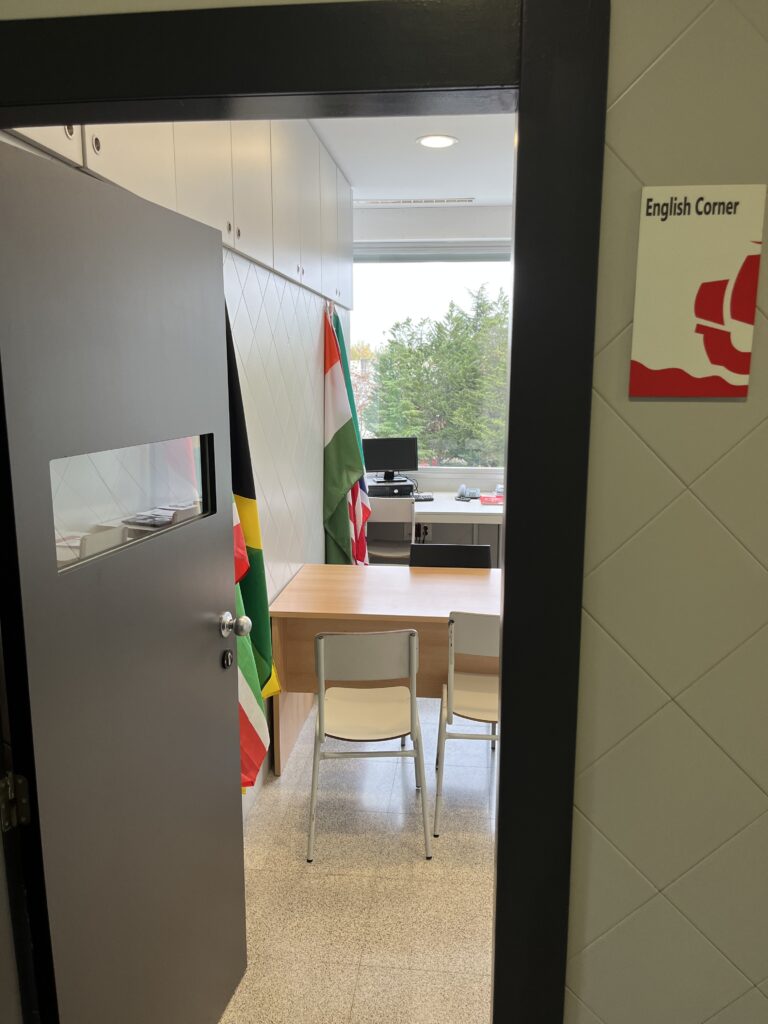 Among the best examples of how students support each other, one that comes to mind is from a schoolwide running event. Students of every grade participated in a cross-country style race, with an announcer and an audience of other students. At one moment, a group of 7 boys ran through the finish line with their arms linked around one another in a large line as they smiled, laughed, and waved to their friends in the stands. Shortly after, two students wrapped their arms around a third student who had hurt his leg. They walked with him the entire way, receiving loud applause from teachers and students at the finish.
It is clear that El Redín's sense of community encompasses its teachers and its students. For this, and many other reasons, it is easy to be excited to come to school every day!
School Goes Beyond "School Hours"
Last month, one of the teachers organized a paddle tournament (a very fun and very popular game in Spain that reminds me of tennis and pickleball) for all of the other teachers. He took ample time and energy to ensure that I had a ride to and from the tournament, which took place outside of Pamplona's city center. In addition, teachers play a game of football (soccer, where I grew up) against the fathers of students at the school every Monday.
And This Is Just The Beginning!
It is easy to have many things to look forward to in the school day.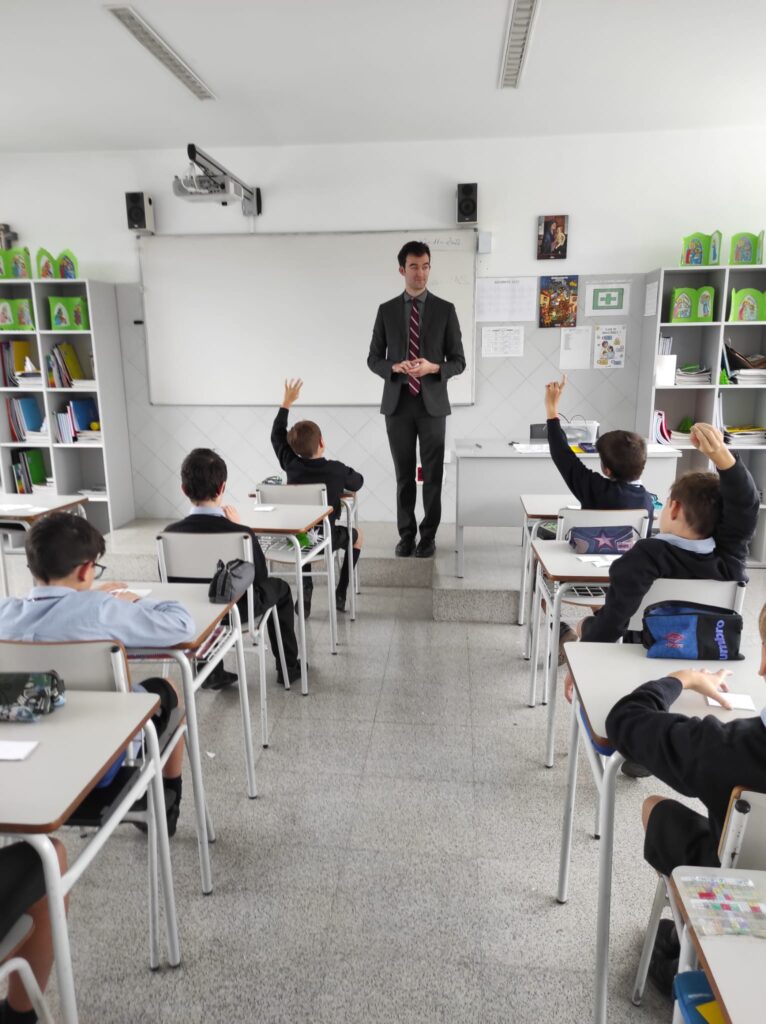 I love working with my students, and also enjoy talking with other teachers during descansos and lunch in the mid-morning and afternoon. Because of the clear support that exists through the community at El Redín, I feel even more connected to Pamplona. I am excited for the months ahead of me… Oh! And for Christmas. Here is a last pic of how the school is getting ready for the celebrations.
The Meddeas Team knows that is not the same to read it as to live it. However, these testimonies help upcoming Language Assistants. If you want to know more about what it is like to teach in Spain, have a look at this blog post or this video.