If you are reading this, it is very likely that you are looking for a volunteer teaching abroad program and you don't know where to start. Besides, it is likely that you are looking for a unique experience, different from what people usually choose. Why go for the typical destinations? Why not take the opportunity to live a meaningful experience while enriching your professional career and learning Spanish? This is possible in Spain, an exceptional destination for volunteer teaching abroad.
Whether you are seeking valuable international exposure without a lengthy commitment, avoiding dealing with visa constraints, having a gap in studies yearning to be filled with meaningful experience, or looking to enrich your professional journey with involvement in education, there is a program for you to live a fulfilling adventure volunteering in Spain.
VOLUNTEERING IN SPAIN: A VALUABLE AND MEANINGFUL EXPERIENCE
Imagine immersing yourself in the lively culture of Spain, all while making a real difference. This dream is not out of reach. Volunteer teaching in Spain is a getaway to do so: step into the world of teaching, connect with students, and embrace the Spanish way of life for three months.
Picture this: a beautiful blend of sun-soaked landscapes, rich history, and warm, welcoming people. Immersing into Spanish culture through a homestay with a host family ensures a genuine understanding of local customs and traditions, offering a unique perspective and enriching your worldview.
At the same time, you will be contributing to students' language skills as a Language Assistant volunteer at schools. This way, the program embraces professional growth, cultural exploration, and meaningful connections. You will witness firsthand the impact of your assistance on students' language proficiency and engage with Spanish traditions, festivals, and daily life. Whether you're a language enthusiast, an aspiring educator, or simply someone seeking a purposeful adventure, a rewarding and unforgettable journey awaits you.
ENHANCE YOUR SPANISH SKILLS THROUGH VOLUNTEER TEACHING ABROAD
Embarking on a volunteer teaching adventure in Spain is not only an opportunity to enrich the lives of students but also a path toward enhancing your own language proficiency. Every conversation becomes a lesson, and each interaction sharpens your language skills. Volunteering in Spain invites you to embrace the Spanish lifestyle while fostering a deeper understanding of the language. If you are looking for the perfect blend between cultural immersion and linguistic growth, this is the experience you are looking for.
SIMPLIFYING TRAVEL: NO VISA HASSLES
Visa applications can often be overwhelming, deterring potential explorers. However, there are volunteering programs that do not require a visa for passport holders who are eligible to stay up to 90 days. This simplifies the process, making it accessible to those who might otherwise be discouraged by bureaucratic hurdles. Do not let paperwork stand in the way of your Spanish adventure.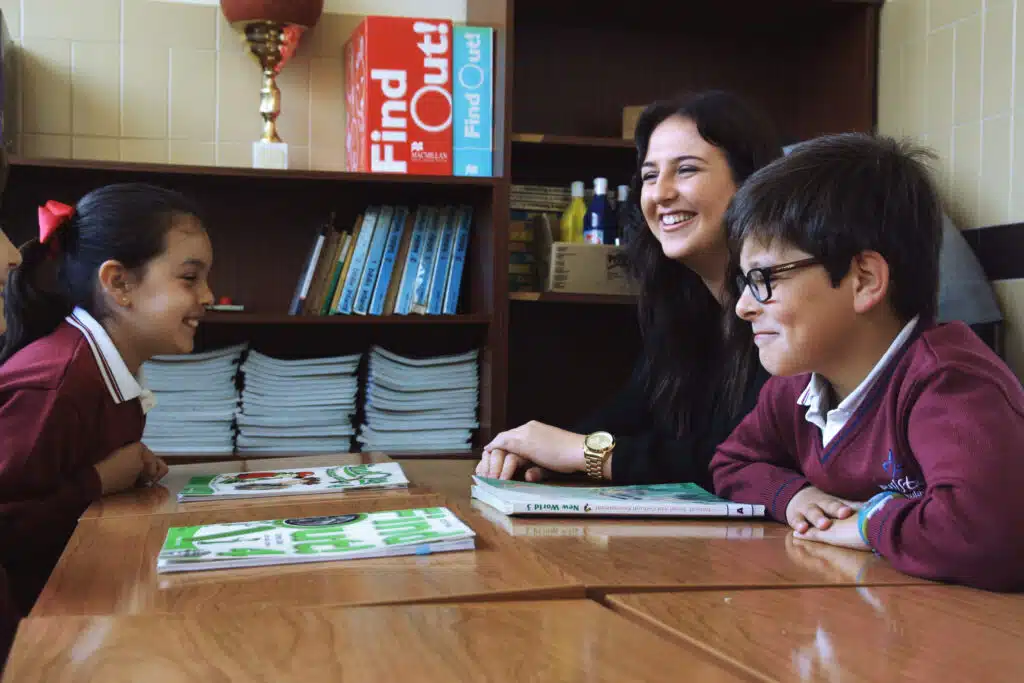 BRIDGING EDUCATIONAL GAPS AND ENHANCING PROFESSIONAL GROWTH
If you find yourself in a position where your studies have taken a break or you have a gap in your academic or professional pursuits, becoming a volunteer abroad can fill this period with enriching experiences. Additionally, if you're on a Placement Year and looking to diversify your experiences, teaching in Spain for a short duration can earn you valuable college credits. It's a unique opportunity to intertwine personal growth, cultural immersion, and professional development, all in one short-term adventure.
VOLUNTEER TEACHING ABROAD: AN EXPERIENCE YOU WILL NOT REGRET
Envision more than just a volunteer teaching abroad role; see it as an avenue to broaden your horizons, embrace new experiences, and impact students' lives.
Meddeas' One-Term Volunteer Placement in Spain is an invitation to make a genuine difference and savor a journey that's authentic and enriching. If you picture yourself in this role and want to check your eligibility, please read the requirements.
This program is your pathway to a meaningful and transformative experience. You won't regret it. Ready to embark on the adventure? Join today.