When I first decided to pursue a placement as a Language Assistant in Spain, I expected my tasks to be simple. To sum it all up, I'd help kids with grammar and pronunciation, and hopefully teach them a thing or two about American culture.
Of course, I also hoped I'd learn something from the role, and I certainly have. Managing and leading large groups of Spanish-speaking kids all on my own has helped me become a more confident, creative, and open person. I've figured out a dozen ways to silence a group of unruly kids. And how to keep a group of twenty three-year-olds engaged for 45 minutes without using a word of Spanish.
Teaching as a Language Assistant in Spain has changed my life in all sorts of ways, some more unexpected than others. After many conversations with Language Assistant friends, I've discovered that this teaching experience affects our lives in some very unique ways. Here are my five favorite ways being a Language Assistant changes your life.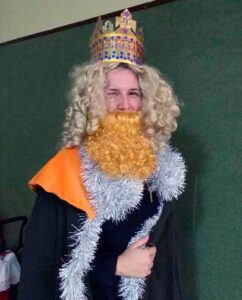 1) You Often Feel Like a Celebrity
If you've ever wondered what it feels like to be Angelina Jolie walking down the Red Carpet, I imagine it's not all that different than walking through the halls of school as a Language Assistant.
When I walk through the cafeteria every afternoon, a hundred preschoolers shout my name and wave as if it's the first time they've seen me in months. Everyday I'm bombarded with hugs, kisses, and compliments from the students. For most us, being a Language Assistant is the closest we'll ever be to being famous. I often have to remind myself, 'This isn't normal. Don't expect this from any other job.'
Seriously, how lucky are we to teach in an environment where it's totally normal to be told everyday how beautiful and smart and loved we are?
2) You Have a Constantly Growing Collection of Student-produced Artwork
Maybe this one applies more to those of us who teach to infantil and primary. But anyone who's ever been given a drawing from a kid can relate. Even on the worst of days, nothing puts a smile on my face quite like opening up a folded piece of paper from a student and finding a colorful crayon-drawn portrait inside.
It's especially fun to discover how I'm seen through their eyes. Even though I might often come to school feeling a bit underdressed in simple black pants and a sweater, little girls often draw me as a princess in an evening gown and pearls.
Recently, a six-year-old came up to me with a little folded up paper that said 'Tú eres la mejor' ('you are the best'). I asked her what it meant in English, and she told me, 'It means I love you.' If you ask me, I'd choose the drawings from my students over a Picasso any day.
3) You Do Things You Normally Would Never Agree Just to Put a Smile on Your Students' Faces
Being with children everyday, you begin to lose your sense of shame. I mean that in the best way possible. Before I became a Language Assistant in Spain, it was hard to step out of my comfort zone and allow myself to act a little ridiculous now and then.
One thing I certainly never imagined myself doing was putting on a curly wig and beard to play the role of Gaspar (one of the Three Wise Men) in the teachers' Christmas play. Even though I felt silly during the dress rehearsal prancing around in my cape with my wig falling off, I knew how excited my students would be to see me up there on stage. The look of astonishment and pure joy on the kids' faces when they realized their English teacher was under the beard was the sweetest thing. Even weeks later there were still kids referring to me as Gaspar when they saw me around school.
My experiences as a Language Assistant have helped me let go of my inhibitions. Instead of having the mindset of 'this is going to be so embarrassing,' now I think, 'The students will love this!'.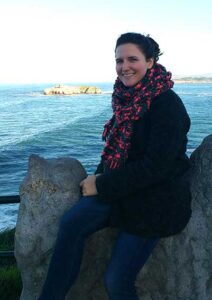 4) You're Constantly Telling Your Friends and Family Cute or Funny Stories About Your Students
Most of us Language Assistants probably don't have kids of our own. But sometimes we share stories about our students as if they're our own family. By now, my closest friends and even random acquaintances have all heard about the time when Blanca, one of the first-graders, asked me to start referring to her as 'White.'
Also, they know that the 3-year-olds like to turn off the lights in the class before I arrive. And they yell 'surprise' everyday when I walk through the door. Likewise, I also know the most random details about students of some of my Language Assistant friends, even though I've never actually met them. The truth is that the kids we teach to, end up becoming such an important part of our lives. Even though we may just be passing through theirs.
5) Your Family Is Starting to Wonder if You'll Actually Come Home After a Year
So, if you're anything like me, you're probably documenting your school experience. Your travel, your life experiences. In Facebook, in blog entries, in e-mails and phone calls. And people are starting to wonder if you'll actually come home when the year is over!
I came to Spain right after college through Meddeas Language Assistant Programs, with the plan of staying for a year. That was two and a half years later. Now, I am halfway through my second year with Meddeas, and I'm so happy about it!