If you're reading this, chances are you're considering extending your student visa and continuing your exciting journey in Spain. Fear not, for you've come to the right place. In this article, we'll delve into the ins and outs of the student visa extension process, shed light on the eligibility requirements, and reveal how we can help you in obtaining your Spanish student visa extension hassle-free.
Bear in mind that getting a visa extension is not a simple process and that not doing it properly can have repercussions on your future and ruin your plans. That is why it's best to delegate it to professionals in the international mobility field, such as Meddeas. So, let's embark on this enlightening expedition together and unlock the boundless opportunities that await you!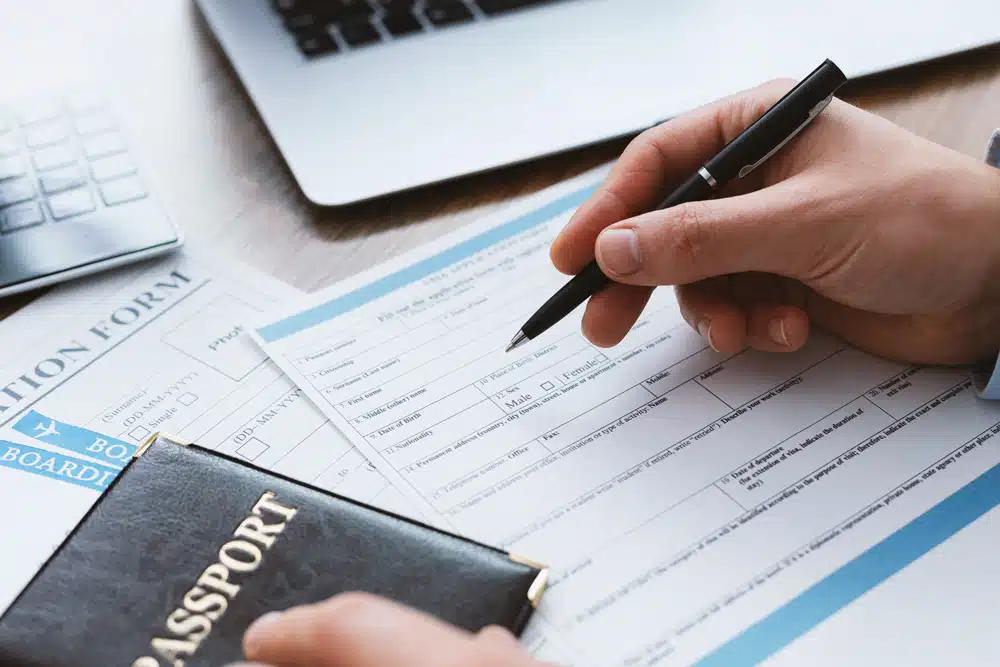 Conditions and Requirements to Apply for the Student Visa Extension
You've immersed yourself in a world of knowledge, expanded your horizons, and forged invaluable connections during your experience abroad. But what happens when your initial authorization nears its expiration date? Don't fret! Extending your Spanish student authorization can be a smooth and straightforward endeavor when you're armed with the right information.
To apply for a Spanish student visa extension, there are certain conditions and requirements set by the Spanish authority you must fulfill:
Proof of enrollment
First and foremost, you need to provide proof of enrollment in an accredited educational institution in Spain. This entails presenting a letter of acceptance or enrollment certificate, confirming your admission in the following academic program. The studies or program you are going to pursue must be related to the ones you have completed in Spain, and are at least of the same level or higher. This ensures the continuation of your academic journey in a relevant and meaningful way.
Proof of economic means
Additionally, you must demonstrate sufficient financial resources to support yourself during the extended period of study. This includes presenting bank statements or sponsorship letters as evidence of your financial stability. The Spanish authority expects you to have a minimum of €600 per month of stay in the country. Meeting the required financial criteria ensures that you can cover your tuition fees, accommodation expenses, and living costs without relying on public funds.
Private health insurance
Another mandatory requirement for the Spanish student visa extension is to have private health insurance. This insurance coverage must meet the criteria established by the Spanish Foreign Office. Having comprehensive health insurance ensures that you can access necessary medical services and receive appropriate healthcare during your time in Spain. Meddeas in partnership with a medical insurance provider, offers also a reasonably priced option that ticks all the Foreign Office boxes.
No entry prohibition
Moreover, the Spanish student visa extension is specifically designed for citizens of countries that do not belong to the European Union. If you hold citizenship from an EU country, different regulations may apply to your situation. Besides that, it is essential to not be subject to a ban on entering Spain or any other European country. If you have previously been banned from entering Spain it will not be possible to extend your current visa.
At Meddeas, we understand the intricacies involved in the student visa extension process. Our experienced team of professionals possesses in-depth knowledge of visa regulations, and we will cut through the paperwork making the process easier so you can focus on what truly matters: your academic pursuits and personal growth.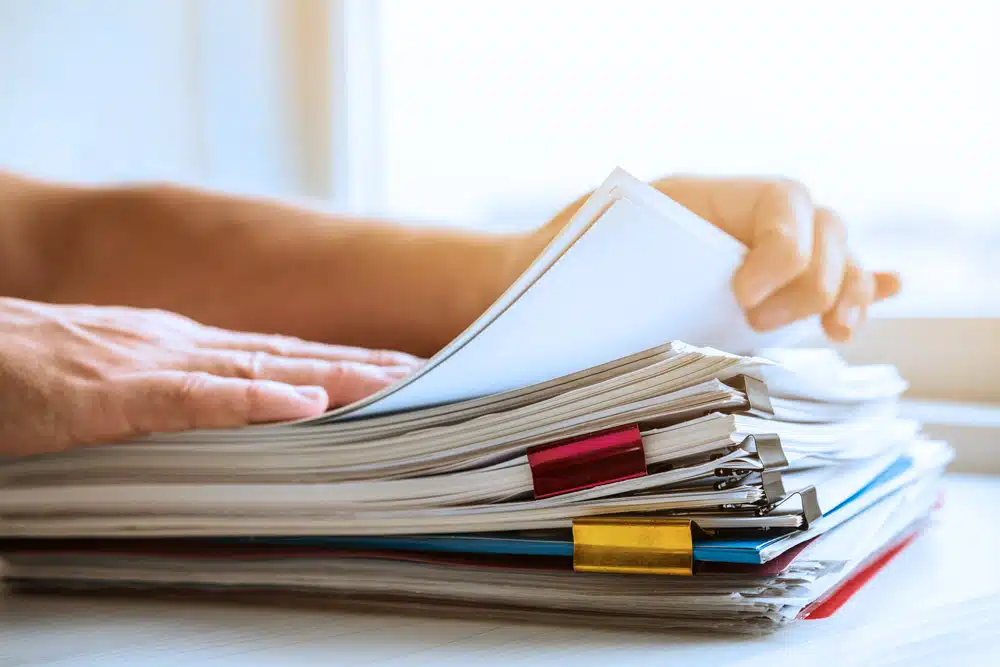 Am I Eligible to Apply for a Student Visa Extension?
Curiosity piqued, you might be wondering, "Am I eligible to extend my student visa?" The answer lies in various factors that determine your eligibility. One crucial consideration is your compliance with the Spanish immigration laws and regulations. Adhering to these statutes is essential to maintain lawful status and avoid complications during the extension process.
Furthermore, you must demonstrate a valid and compelling reason for wanting to extend your stay. This could be related to completing your ongoing studies, or participating in an internship or a Language Assistant program like ours! Clearly articulating your purpose and intentions for the Spanish student visa extension is crucial in showcasing your commitment and dedication.
Navigating the eligibility criteria can be a daunting task, especially when juggling academic responsibilities and adapting to a new cultural environment. That's where Meddeas swoops in to make your life easier! Our team of seasoned professionals will evaluate your unique circumstances, assess your eligibility, and provide personalized guidance tailored to your specific situation.
With Meddeas by your side, you can rest assured that you'll have the best chance of securing your student visa extension and continue pursuing your goals in Spain. Seems like others are already doing it!
Seamless Solutions for Your Student Visa Extension: Why Meddeas Stands Above the Rest
At Meddeas, we understand the importance of reliable service. Our Legal Department specializes in processing study visa extensions online for Language Assistants and foreign students, ensuring a seamless experience.
So, why should you choose our services for the renewal of your study visa?
Let us give you some reasons
Wide Experience: With our extensive knowledge of the specific requirements and procedures involved in student visa processing, we offer professional and personal assistance. Our team has handled numerous cases like yours, giving us the expertise to navigate the intricacies of the system effectively.
Comprehensive Service: We take care of the entire process from start to finish. Our dedicated team will collect all the necessary documents from you, prepare your application, and submit it to the corresponding authority in Spain. You can trust us to handle every detail with meticulous care.
Rigorous Examination: We understand the significance of a complete and accurate application. Our team ensures that your application for the Spanish student visa renewal is thorough and includes all the relevant information.
Saving Time and Effort: By entrusting us with your student visa extension, you can save precious time and effort. We take the burden off your shoulders, allowing you to focus on your career development, studies, and other personal matters. Let us handle the paperwork while you pursue your goals.
Personalized Attention: We recognize that every situation is unique. That's why our team provides personalized attention, addressing your specific concerns and guiding you through the process by email. We are here to answer your questions, provide support, and keep you informed about the progress of your visa extension.
Cost-effective Medical Insurance: We can offer you private medical insurance that meets the requirements set by the foreign office for extending your Spanish student visa, if needed. You can have peace of mind knowing that you're covered in case of any medical emergencies or unforeseen circumstances.
Extending your study visa becomes easier with Meddeas
Contact our team for a free evaluation to assess your situation and determine your eligibility for a study visa extension in Spain.
We'll provide you with a detailed list of the necessary documents. Once you are certain that you will be able to obtain them, you will be able to contract our services, and simply send them to us via email.
Our experienced legal office will review your documentation and prepare your study visa renewal request in compliance with all legal requirements and regulations.
Once all the documents are complete and the application is prepared, we'll submit it to the competent authority in Spain on your behalf.
We'll keep a close eye on your visa processing, providing updates on any news or additional requirements that may arise by email.
Let us handle the complexities while you focus on making the most of your experience in Spain. Contact us before it's too late to extend your student visa and let's embark on this exciting journey together!