When I arrived in Spain as an English Language Assistant (ELA) last year, I was excited, nervous, and determined to learn and overcome the challenges that awaited me in the classroom and daily life. Navigating a new culture, improving my language skills, and preparing for basic activities consumed plenty of physical and mental energy. Despite that, arriving in the fall as a second-year ELA, my goals were certainly higher: What could my classroom look like now that I am more adapted to living in Spain? Well, this year has been challenging and exciting in new ways as I improve and attempt new lessons, projects, activities, and games as an English Language Assistant.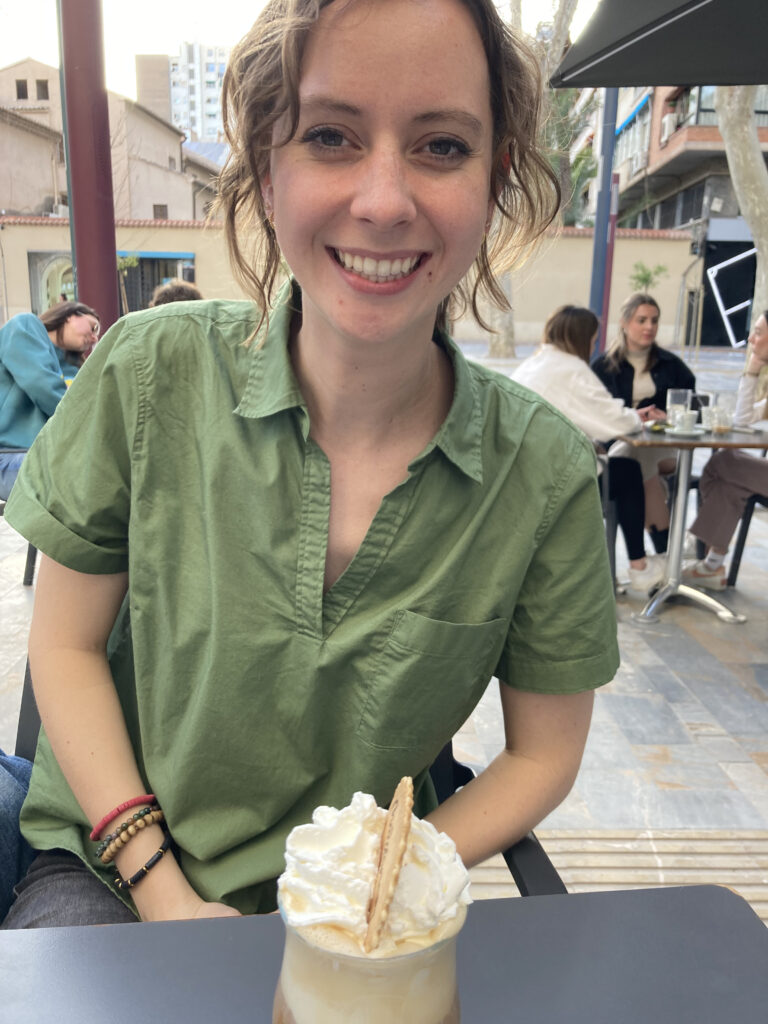 Coming up with ideas back at school
Once I got the lay of the land in my school, I began thinking of new ideas to implement. I wanted my time with the students to be engaging and educational, as it is mainly a speaking-focused hour and does not reverberate in their grades. Therefore, the principal idea for this lesson series was to have the students practice writing a blog post. This way, I wanted them to collaborate across two different age and language levels. While they were familiar with this format, I thought it would be more engrossing and motivating if they knew their work would be posted on an existing website. Consequently, I contacted Meddeas in the late fall to see if this project was feasible. With a positive reply, I started to prepare how I would present the idea to my students after winter break.
Things did not turn out as planned
Many times in teaching as an English Language Assistant, the exact lesson you plan never comes to fruition –and this was one of those cases for me. I wanted a day introducing the project, a grammar-oriented session, and a writing day. The goal was to include student choice to select a topic by the groups as we combined different portions of the article from each group. Eventually, the students were not excited to start this project, nor did the grammar-focused lessons turn out as I had hoped. I did not alter their writing but had to combine many ideas as most topics were identical after all.
Then, on reflection, I needed a different way of organizing the project. I had planned for student choice during theme selection. Nonetheless, many groups chose the same matter, so the article did not "stack" or "build" as I thought it would. This hiccup made the collaboration difficult as the writing was very similar between many of them. In addition, due to the different English levels involved, the grammar-focused lessons were not compatible. Each class was engaging and effective, but the skills did not correspond to the other groups for overall collaboration and learning.
Continuously learning as an English Language Assistant
In short, I was happy and excited to attempt a new project idea across many levels and groups. I am proud of the work my students produced, and it helped clarify new areas of improvement that we need to focus on. In the future, I plan to continue implementing new concepts and activities to make the class captivating and relevant for the students. Lessons learned, my next collaborative project as an English Language Assistant will undeniably be much smoother. Likewise, I am sure I will encounter new challenges and obstacles to overcome. Onward and upward.
3EME STUDENTS
We are Autumn's students and today we are going to talk about the typical Spanish and Murcian dishes, which is our town. In Spain, lunch is usually eaten at around 2 to 4 pm and dinner between 8 and 11 pm. Typical Spanish foods are paella and meat. The most-liked Spanish dish is paella, which consists of: rice, chicken, saffron, rabbit, green or white beans, tomatoes, etc… In Murcia there is a special dish called migas, which is eaten on rainy days. But personally, the food that we like the most is ham.

Murcia is a big and beautiful city. Murcia is a city with gorgeous places to visit. For example, La Condomina, the Segura River, and the Corte Ingles. One of the activities in Murcia is going to the beach. You can also go surfing in the summer or take a boat in Cabo de Palos. You can also go hiking in the mountains. If you want, you can also go to the "corridas de toros". In Murcia there's a very good gastronomy. You can go to the Tascas to get a drink and a tapa. A special day for the Spanish people (for the people living in Murcia) is the "Bando de la Huerta". It's in the middle of April, in the beginning of spring. Nobody has school this week. Everybody dresses like the "huertanos" that are the people of the countryside. They sing, dance, drink a lot, eat paella and there are a lot of parades.
4EME STUDENTS
The capital of Spain is Madrid, which is gorgeous. The landscape of Spain is amazing. You can come to Spain to go hiking and go to the beach. For example, the Sierra Nevada is a weekend ski resort. The weather can vary if you are in the south or in the north.

The gastronomy of Spain is awesome! In Spain, the most famous food is paella. There are popular dishes like: croquetas de jamón, patatas bravas, jamón, cocido, morcilla, buñuelos, and churros. We eat breakfast at the time that we wake up, we eat lunch more or less at 2 pm, and we have dinner at 10 pm. Personally speaking, the best dishes are; ham, tortilla, paella. People are very welcoming and the funniest in all of the world.

There are beautiful places in Spain but one of the most incredible places is La Manga: a beautiful beach. You can go to the beach of La Manga, a beautiful beach even if years ago it was not that good. Some cities on the coast are Cartagena and Puerto de Mazarrón. Murcia is in the southwest of Spain. The weather in winter is normal, pretty good, and in summer it is too hot. Spain is a country with good football players, and also good basketball and tennis players. Carlos Alcaraz is a Murcian tennis player.

Murcia is not very touristic, but Murcia is a very beautiful city. You can sightsee in the city center of Murcia. You can see the gorgeous cathedral of Murcia. If you come to Murcia, you should visit the Roman Theater. A typical festival from Murcia is "El Bando de la Huerta" which takes place in spring. In this festival, people dress like people who live in the countryside and people get together. Another festival is El Entierro de la Sardina in which we light a fire in a fish and we eat it.

And in Murcia there are lots of great foods, but one of the best foods is paparajote which is a lemon leaf battered with sugar. The best food in Murcia is the chips with lemon and pepper. I really recommend it to you. Finally, we have the meat cake that is amazing, you have to taste it!