If you hold a teaching degree and you are looking for opportunities abroad, more specifically in Europe, hear us out. Our Educator Training Placements are specially designed for all recently graduated educators who would like to advance their careers through practical work experience in a different country. Through these placements, you will immerse yourself in a foreign educational system, learn different techniques, and explore a totally different culture.
TEACH IN A PRIVATE OR CHARTER SCHOOL IN SPAIN
Educators need hands-on experience in the classroom to kick off a successful teaching career.
If you are a fresh graduate in Education and you are looking for international teaching experience, you are in the right place. This Educator Training Placement in Spain will give you a new perspective on education. It will also ensure that you mainly teach the ages that you are more interested in: primary or secondary education.
Looking for a younger age group of pupils? Check our Early Childhood Work Experience program.
Educator trainees will be able to test their skills and knowledge in a real-world setting in Spain. Participants will focus on helping students improve their English, French or German-speaking skills through conversational activities. So, they will have the opportunity to use their initiative and creativity to plan and conduct lessons. But they will not be on their own: an experienced teacher will tutorize their activity, and give tips and advice on how to improve and become remarkable teachers.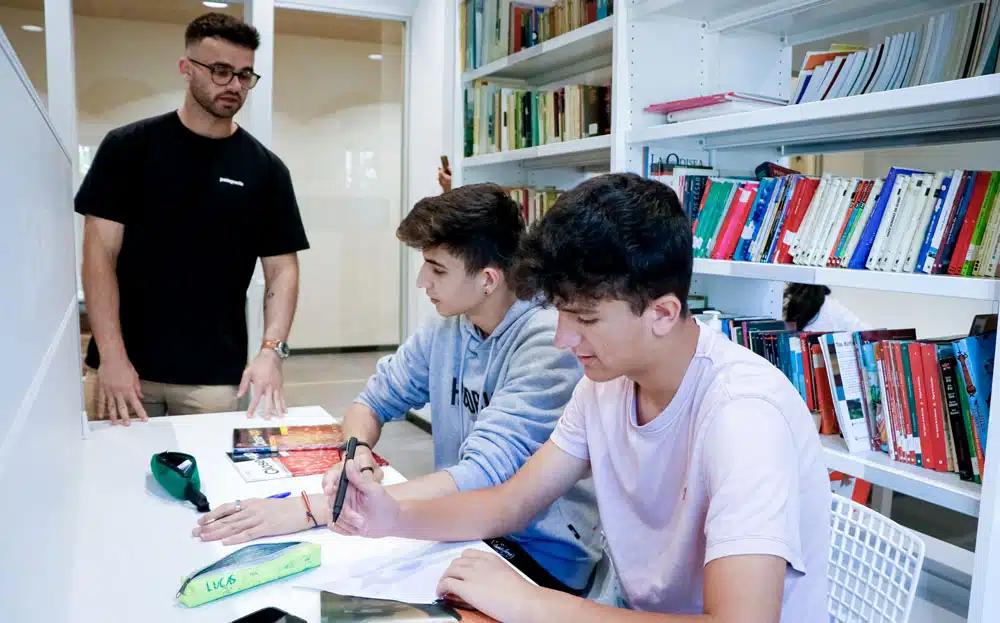 RECEIVE TEFL TRAINING
Our Educator Training Placements include a TEFL-related course provided by a Spanish university and paid for by the program. Each course module is designed to guide participants through their teaching practice effectively. The content of the modules aims to cover each of the educational stages with a focus on primary and secondary education.
It begins with an initial workshop in Barcelona or Madrid. After that first day, participants move to their destination and follow the rest of the course online, with the support of forums, tutorials, and a tutor. The completion and evaluation of the course will be based on the assessment of individual module reports.
REQUIREMENTS TO PARTICIPATE
Be a native-level English, French, or German speaker.
Hold an Education-related degree (Bachelor's, Master's or Ph.D.), obtained within the last 4 years.
Have no criminal records.
Stand out in our competitive selection process.
Spanish knowledge is not required.
If you do not meet these requirements but you are interested in teaching English in Spain, you might be able to do it through the Meddeas Language Assistant Program.
HIGHLIGHTS FOR TEACHING DEGREE HOLDERS
No fees to participate.
20 to 24 in-class hours per week.
Monthly stipend. Enough to live in Spain as a young professional.
Two choices of accommodation: host family or independent housing
Awesome opportunity to learn Spanish.
Sounds interesting? Check out the Educator Training Placements information!